Tasmanian Premier issues apology for past gay convictions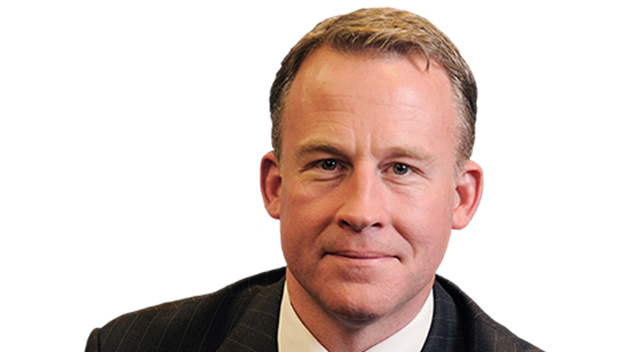 Tasmania's LGBTIQ community have celebrated Premier Will Hodgman today for offering an apology to those convicted under past discriminatory laws against homosexuality and cross-dressing.
Premier Hodgman will issue the apology this afternoon, coinciding with a debate on a bill to overturn historical convictions. The move also comes just before the 20th anniversary of the decriminalisation of homosexuality on May 1st.
Hodgman was the first state leader to commit to such an apology in 2015, and will be the fist Liberal leader in Australia to offer one.
Veteran LGBTIQ advocate and Tasmanian Gay and Lesbian Rights Group spokesperson Rodney Croome says he applauds Will Hodgman and his government for the historic decision.
"The message to those LGBTI Tasmanians who were convicted for being themselves is that the island society once rejected now embraces them," Croome said.
"The Government's legislation will directly benefit those people who were convicted under our old laws against homosexuality and cross-dressing by ensuring their criminal record does not appear whenever they apply for a job or a volunteer position."
Croome says an apology goes much further than quashing past convictions, as it will help "heal the damage inflicted by our old laws, including blackmail, ostracism, ignominy, hate crimes and even sometimes suicide."
"This apology is historic because Tasmania was the last state to decriminalise homosexuality, almost exactly 20 years ago on May 1st 1997, and our anti-gay laws attracted the most severe maximum punishment in the western world, 21 years in jail."
"It is also historic because Tasmania was the only state to criminalise cross-dressing and now the criminal records of transgender Tasmanians can be expunged as well."
Homosexuality was decriminalised in 1997 by then Liberal Premier Tony Rundle, who granted a free vote to his government on the issue. Croome says he hopes Premier Hodgman's apology will send a clear message to Malcolm Turnbull to allow a free vote for marriage equality.
Late last year South Australian Premier Jay Weatherill issued a similar apology on behalf of his state, while here in Western Australia newly elected Premier Mark McGowan made an election promise to do the same.
Government backs down from move to weaken Anti-Discrimination Act
Meanwhile, a move by the Tasmanian Government to weaken the state's anti-discrimination laws has floundered in the state's Upper House.
A subsequent proposal from MLC Tania Rattray to water down section 17 of the Anti-Discrimination Act that prohibits offensive, insulting and humiliating conduct is now uncertain.
The government's attempt to allow offensive speech for religious purposes has lost support in Tasmania's Upper House after MP's were flooded with letters from concerned community members and legal groups.
Unlike section 18c of the Race Discrimination Act, section 17 of the Tasmanian Act covers a wide range of attributes. Statistics from Equal Opportunity Tasmania show more than half of complaints under section 17 come from people with disabilities.
Mr Croome said a major concern across all of the community groups that have written to Upper House members is the lack of any consultation on changing section 17.
"There were three inquiries into 18c before the Federal Government moved to change it, so before the Tasmanian Government brings back any changes to our Anti-Discrimination Act there must be a fully-fledged inquiry to allow the voices of Tasmanian's most vulnerable people to be heard," Croome said.
In yesterday's Hobart Mercury, former Tasmanian Anti-Discrimination Commissioner, Robin Banks, noted there are dozens of Tasmanian laws that prohibit offensive, insulting and humiliating language, most of which protect state officials including politicians and all of which have much more severe penalties than section 17.
Ms Banks wrote,"This means that those politicians who vote to weaken section 17 will continue to have the protection from insulting language they are taking from vulnerable people."
The Government has withdrawn its Anti-Discrimination Act amendment bill with no date set for it to be brought back.
OIP Staff