Ten Fun Facts about David Sedaris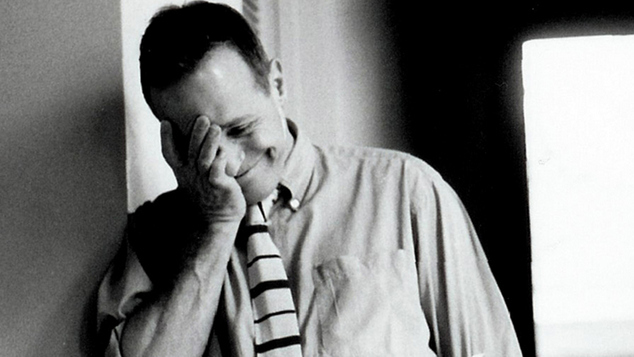 David Sedaris, author of critically acclaimed 'Naked, Me Talk Pretty One Day' and most recently 'Let's Talk About Diabetes with Owls' returns to Perth this January to give a spoken word performance demonstrating his trademark social criticism and charming self deprecation. Sedaris has built an impressive literary career writing essays about his colourful and at times bizarre existence, ranging from his early life as one of six children in Raleigh, North Carolina, to his diverse career choices:  from drug-fueled performance art to moving furniture in New York City. Without further ado, here are ten fun facts to introduce you to the wonderfully peculiar universe of David Sedaris:
He once spent a week at a nudist colony.
His sister is the hugely talented and hilarious actress Amy Sedaris of 'Strangers with Candy' fame.
He has kept a diary of his life consistently since September 5th, 1977. He has his entire life, from that point onwards, inscribed in a series of volumes.
He has lived on and off in France for thirteen years with his partner, Hugh.
A story about his time as an apple picker in Oregon from his book Naked was recently adapted to become the film C.O.G. starring Troian Bellisario and Jonathan Groff.
He was named Humorist of the Year by TIME Magazine in 2001.
He once heated up a skillet of plastic soldiers and poured a milkshake over his head for a performance art piece in front of a college audience whilst addicted to crystal methamphetamine.
He has learned Japanese, Mandarin, Italian and German using audio books.
His younger brother Paul refers to himself as 'The Rooster' and calls all strangers  'sir' or 'ma'am' while all of his family are affectionately referred to as 'bitch' or 'motherfucker'.
He has made use of cigarette smoking as an alternative to a number of socially debilitating physical tics which included jerking his head, rolling his eyes and pressing his nose against flat surfaces.
David Sedaris is appearing at the Perth Concert Hall on January 24th. Tickets are available through Ticketek.

Click on the image below to visit more stories from our BILIOPHILE collection.