Todd McKenney: The Boy From Perth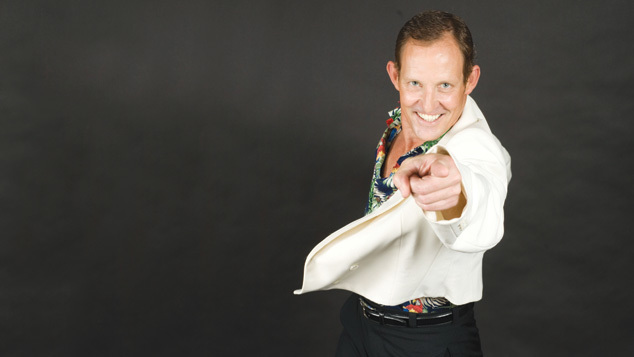 Todd McKenney is heading home to Perth. First he's going to be in town for the musical Annie and straight afterwards he'll be presenting his new solo show where he revisits the work of Peter Allen.
Having played Allen in hundreds of performance of The Boy from Oz you'd think McKenney would have had enough of the iconic entertainer but McKenney says this new cabaret show will give him a chance to visit new territory,
'I wanted to do kind of one last hurrah but I wanted to do a different style of the show where I can sing some of the songs I didn't sing in The Boy From Oz. Also, I wanted to dish the dirt a little a bit about my experiences from The Boy From Oz as well as meeting Peter, and talk about some of the stranger things that kind of happened during the show,
'It's funny I don't really ever get sick of singing them but what I do is change the arrangements round on them all the time. They all either have a different feel, I just somehow reinvent them.'
McKenney can't nominate just one Allen song as a favourite,
'I've got a couple actually, I've got some obscure ones. I really like a song called I Could of Been a Sailor which I love but my favourite is Tenterfield Sadler. My favourite that I don't sing a lot is song called Love Crazy and that's how I'm going to open the show.
McKenney remembers the first time he met the singer that he's spent a considerable amount of his career being associated with. Back in the mid '80s Allen was the guest at a BBQ hosted by McKenney's neighbours in Bondi. McKenney saw the singer performer several times over the next few year and was hesitant at first to take on The Boy From Oz role.
'I struggled with accepting The Boy From Oz when it first started because I knew him and I'm a fan and I didn't want to wreck my memories of him by playing him. I didn't want to look like I was cashing in on friends, his family were my friends. I was convinced they didn't want a Peter Allen impersonator as such. They wanted someone with a similar performance style, now I feel like I live with him.
For his new cabaret show McKenney is eager to capture some particular elements of Peter Allen's performance style.
'One of the things Peter Allen did is he made you feel like he was only talking to you and he was dishing the dirt. I want to capture that, I am going to loosely script it and I'm going to know the format and I'm going to know where the show needs to go. I'll have certain stories that I'll tell but I've got so much information that I don't want to script it word for word. I just want it to have a natural feel about it each night.
Songs and Stories of Peter Allen will be at Astor Theatre on Thursday 18 & Friday 19 October, tickets available from BOCS.
Graeme Watson