The Wide Boy is Back: Nik Kershaw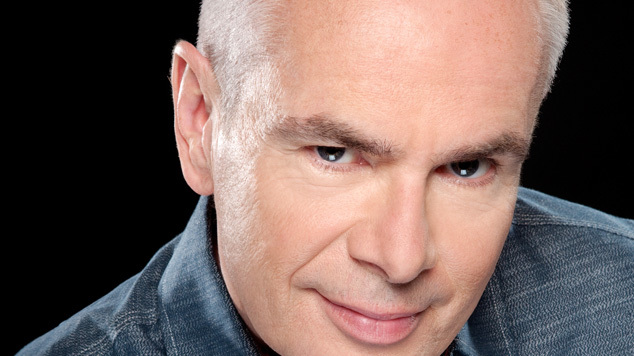 Nik Kershaw remembers his last journey to Australia clearly, especially his trip to iconic TV show 'Countdown'. In 1985 riding high on the top of the charts with two massive hit albums behind him the singer describes his arrival at ABC studio's as 'one of his diva moments'.
'There was this photo that I hated,' explains Kershaw, 'there were a few I hated, but there was this one that I really hated, I looked like a cuddly toy, it was just ridiculous.  I'd made it clear to everyone back in the UK that I never wanted to see that photo ever again. When we got to the Countdown studios they'd decked the whole studio out with massive copies of this photo… twenty foot high… I had one of my moments"
The singer admits he's embaressed when thinking back on his behaviour, but laughs at the recollection.
At the height of his fame Kershaw stepped away from performing and moved into songwriting, successfully penning hits for a string of artists. He returned to the dance charts when producer Stuart Price (in his Jacques Lu Cont guise) contacted him and asked him to write lyrics and sing on a track he'd created.
"It was an odd one," says Kershaw, "I just got a call from manager saying 'A geezer called Jacques Lu Cont is going to call you.' Stuart rang me up. I just thought he was taking the piss because he kept saying how much he loved my music and my voice. The whole thing was a litle bit of a joke at the time because at the time he used to pretend he was French and take an interpreter to interviews.
The result was 'Sometimes', which features Kershaw's distinct vocals. Kershaw says the song was a dificult one to write and it surprises him that it's a favourite of so many people, "Loads of people love that track, and where ever I go it gets commented on, and Stuart's gone on to do so many great things." Kershaw laughs at the suggestion that he's a trendsetter for working with Price before Madonna, Kylie, The Scissor Sisters and Pet Shop Boys tapped the producer's services.
On that last trip to Australia Kershaw knows he never made it to the west side of the country, something he's looking forward to rectifying when he tours alongside Kim Wilde in October. The two 80's hitmakers have worked together several times in recent years, recording together and touring.
"We first did a duet back on a charity single back in 1987, and I've known Kim for years," says Kershaw, "She was a label mate for a while at MCA records and we don't live that far away from each other. We bump into each other quite often with the revival tours now."
The singer's now finding a whole new audience with his debut album 'Human Racing' recently being remastered and re-released and Kershaw has just finished working on the re-release of his second disc 'The Riddle', meanwhile his eight album '8' has also recently been released.   
Nik Kersahw and Kim Wilde play The Astor Theatre on Sunday October 20
Graeme Watson