Tina's Bedroom: A conversation about Chemsex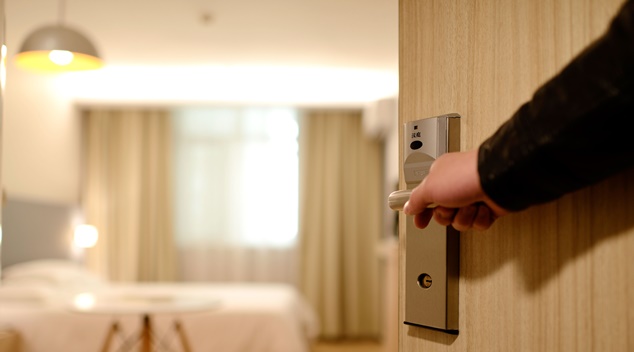 The following material may trigger and/or elicit cravings if you have or had an issue with substance use.
Men who have sex with men (MSM) are often identified for being at high risk of engaging in substance usage; whether driven by stigma, low self-esteem, mental health issues or other factors.
Particularly in Australia, where methamphetamine (or Tina) use is commonly viewed as problematic, and heavily targeted by government at all levels – the notion of Chemsex is often flagged as an issue in the GBTQ community.
OUTinPerth organised a conversation between those who have used methamphetamine regularly when engaging in sexual encounters, those who haven't and health professionals to find out what factors drive people to use, how the use began and sort misconceptions from lived experience.
First of all the group touched on just why sexual activity and meth use had become such an enticing combination in the first place.
"The main reason I would use is for increased sexual pleasure," one participant said, "It removes your inhibitions and sort of takes it to another level"
"In saying that," they add, "There is a limit on how many 'next levels' you can go to."
"You can only walk into the same room and be surprised so many times before you get bored," another adds.
Aside from trying to enhance their sexual experience, it was suggested that many people aren't able to actively seek out hook-ups unless they're intoxicated – but using doesn't always lead to a guaranteed good time.
"I've had people on Grindr looking for another hookup while we're in the middle of it. I've literally been fisting someone and they're scrolling for another guy," they laughed.
"It can really take the sense of connection out of the experience."
Those who had used in the room agreed this was commonplace, and while the intention was to become uninhibited and find a physical connection, often the euphoria led to one or more parties not having the energy to engage with what's before them.
When asked how they started using meth, in most cases it was introduced to their lives by a friend or sexual partner and casual use became a habit.
"From when I was smoking, it was probably a year or two before I was injecting," one said.
"I knew my time limits, I realised it was precise and clean so it became my preferred method. Prior to that jacking was deemed as extreme or over-the-top… but I realised the rush was more intense and that I could measure exactly what was going in to my body."
The participants who identified as users laughed at the notion of the drug-addled junkie presented in most campaigns against methamphetamine use.
"The scabs on the face, the itching, the violence… I haven't seen these things."
"It magnifies your emotional state at the time, you know? If you're an angry, violent person, using will amplify that. When people conjure images of crazy people in the street, those are the users who go on week-long benders, who don't sleep."
Though they were ready to laugh at inaccurate stereotypes, the participants suggested it was the stigma that comes with that imagery that leads to people using in private and potentially get into unwanted situations.
One user, who identified himself as living with HIV, said the PLHIV community often find overlap with the Chemsex community, as the newly diagnosed may use drugs or sex as a way to reconcile with their status.
People who are newly diagnosed as living with HIV, or for myriad other reasons, may not find themselves able to psychologically engage in sex, so they conflate drugs the act of seeking out a sexual partner.
"It offers immediate artificial connectivity if you feel disconnected."
When asked what they would like non-users to take away from the conversation, the response was overwhelmingly in favour of compassion.
"Just show humanity, rather than preaching to people making their own decisions. Not everyone is that junkie."
If you are seeking support or information, The Meth Helpline (1800 874 878) is a confidential, non-judgemental telephone counselling, information and referral service for anyone seeking help for their own or another person's meth use.
M Clinic also offer a free Drug & Alcohol Clinic, as well as other services, and The Institute of Many  have also published Turning Tina, a guide to risk reduction informed by past and current users.
OUTinPerth does not in any way endorse or encourage the use of illicit drugs.
Leigh Andrew Hill
---
Support OUTinPerth
Thanks for reading OUTinPerth. We can only create LGBTIQA+ focused media with your help.
If you can help support our work, please consider assisting us through a one-off contribution to our GoFundMe campaign, or a regular contribution through our Patreon appeal.