Tom Ballard's 'Tonightly' cleared by watchdog for repetitively saying "c**t"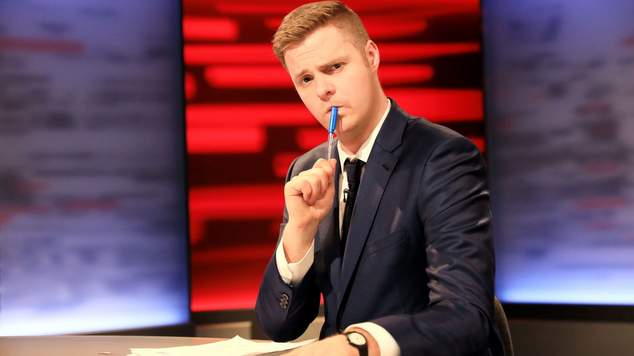 The Australian Communication and Media Authority has released it's findings into complaints about a sketch that aired on the ABC's comedy show Tonightly.
In the lead-up to the Batman by-election host Tom Ballard and comedian Greg Larson delivered a sketch that focused on the controversial history of the man the electorate was named after John Batman.
In the sketch Larson declared that "Batman was a c**t" highlighting John Batman's poor treatment of indigenous people. The electorate has since been renamed Cooper after aboriginal activist William Cooper.
Larson held up posters from candidates from the various political parties and repeated the line that 'Batman was a c**t". When he reached the poster of Australian Conservatives candidate Kevin Bailey he highlighted that his poster didn't mention the name of the electorate.
"[There] was an issue because there is no Batman anywhere on that poster," Larson said. "So I've had to put Kevin Bailey was a c**t."
The routine outraged the political party led by former Liberal Senator Cory Bernardi. The ABC's Head of Entertainment David Anderson called Bailey to apologise for the comment, and federal Communications Minister Mitch Fifield said the sketch was unacceptable and "vitriolic abuse" of the aspiring politician.
The ACMA however has sided with the ABC and declared that the language in sketch was likely to offend, it should be remembered that it was part of a crude joke and appeared in a satirical comedy show.
"The humour is often blunt, crude and sarcastic. The offensive language used in the segment was partially moderated by its scripted, comedic nature. Tom Ballard's repeated interjections and comedic attempts to end the conversation highlighted the unacceptable nature of Greg Larsen's suggestions." the ACMA said.
The watchdog warned however that the show had come close to the limits of acceptability by singly out a particular person.
OIP Staff
---