Torvean Hill: Simple and Striking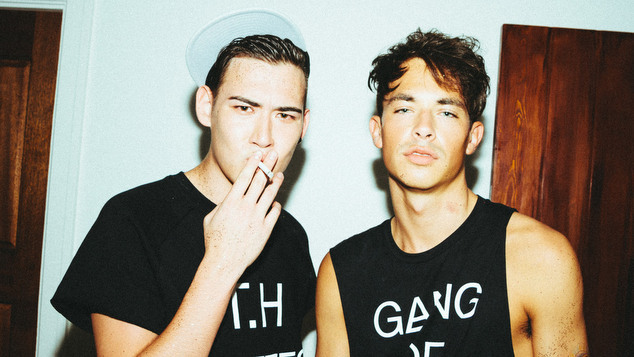 Designer Dane Bavoillot has just released his first collection under his brand name Torvean Hill. We caught up with Dane to find out more.
What has been your journey through fashion design so far?
I've always been creative, and I think my first interests in Fashion Design came from not wanting to wear the same clothes as the next person. I would customise shirts, shorts, anything you could wear. After finishing school I studied at Polytechnic West for a year in Fashion Design, and then worked on other creative projects before returning to Fashion Design Late last year, when I created Torvean Hill.

Tell us about your current collection?
The current collection is the first collection I've produced as a Fashion Designer. I'm never happy with cuts, colours and the styles of shirts in mainstream stores so I decided to create a shirt line that was simple, striking, individual and wearable. The collection is black and white with 10 designs, and all shirts and jumpers are custom cut to the customer's requirements.
Tell us about the photo shoot?
The photo shoot is a showcase of my first collection of shirts. It was designed to be raw and fun and intended to be reminiscent of a crazy night. It was photographed by Cassandra Archer and Paul Bartok, and features Torvean Hill and 5 other Perth based designers; A Rock On A Lens Eyewear, Natalie Rolt Designs, Nina Marlena Skulls, Little Dove Jewellery and Slake Apparal Hats.
Check out the collection at www.torveanhill.com
Graeme Watson