Transgender Boxing Promoter Joins Celebrity Big Brother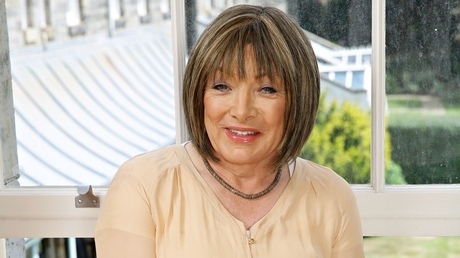 Transgender boxing promoter and former UKIP politician Kellie Maloney, who came out publicly last week, has joined the cast of the UK's Celebrity Big Brother.
In 2004, Maloney generated controversy when she stated that she didn't want to campaign in East London because there were "too many gays".
"I don't have a problem with gays, what I have a problem with is them openly flaunting their sexuality." she later explained to the BBC.

Since Maloney came out as transgender last Sunday, some have speculated whether her views towards the LGBT community have changed.
She spoke on the topic to the Telegraph last week:
"I'm not homophobic. I have gay friends. And my recent experiences have left me wiser and more tolerant. I've learnt a lot. All I will say is that going through the transgender experience doesn't mean suddenly I have the same opinions on everything as everyone in the LGBT (Lesbian Gay Transgender Bisexual) community. I still don't think that children should be brought up in same-sex marriages."
Maloney entered the Big Brother house alongside other contestant 'White Dee' from Channel 4 progam 'Benefit Street', AUdley Harrison, Claire King and former gladiator David McIntosh.
The hashtag #cbbkellie was trending the night of the series first broadcast. A source told the Sunday People that the show's producers were excited to have her on board.
"They all think she will make Celebrity Big Brother a must-watch. Having her signature is being seen as a huge victory for Channel 5 bosses, she is part of what they see as a brilliant line up."