Transgender comedian Bethany Black cancels show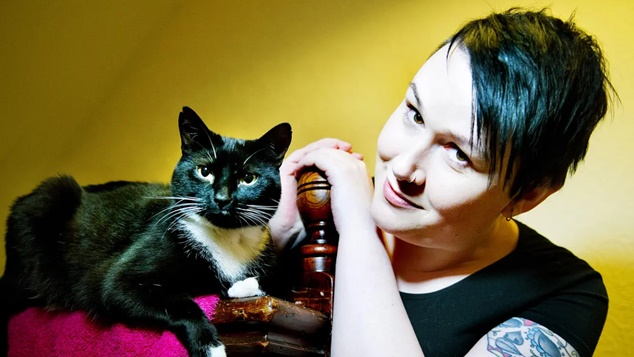 Transgender comedian Bethany Black has announced she's cancelling one of the shows in her current UK tour after she discovered the venue which she was booked to perform at was also hosting an event with a Scottish politician who has been a prominent voice in campaigns against transgender rights.
In a post to Twitter, Black said she was sad to announce the cancellation of her Glasgow show at local venue The Stand.
"I have been informed that The Stand has programmed "An Evening with Joanna Cherry" during the Edinburgh fringe and I feel strongly that it's inappropriate of me to perform at a venue promoting someone who has dedicated the last few years of their public life to trying to exclude people like me from public life." Black said.
"I feel I also have a duty to my fans and my community not to ask them to help fund their own oppression. I have always enjoyed playing Glasgow and playing The Stand has been a huge part of making me who I am as a comedian, so this is not a choice I make lightly and wish it wasn't a choice I had to make at all."
Joanna Cherry is a member of the Scottish National Party (SNP) and previously served as the Shadow Secretary of State for Justice in Westminster.
Cherry, who is a lesbian, has been opposed to proposed gender recognition reforms in Scotland. Cheery has denied her views are transphobic and says she approaches the debate from a feminist perspective.
Black is best known to Australian audiences for her appearances on the television shows Doctor Who and Russell T Davies series Cucumber and Banana. Her stand-up comedy often deals with controversial subjects.    
OIP Staff, Image: Shirlaine Forrest
---

You can support our work by subscribing to our Patreon
or contributing to our GoFundMe campaign.