Trevor Jones: When Miley and Mozart collide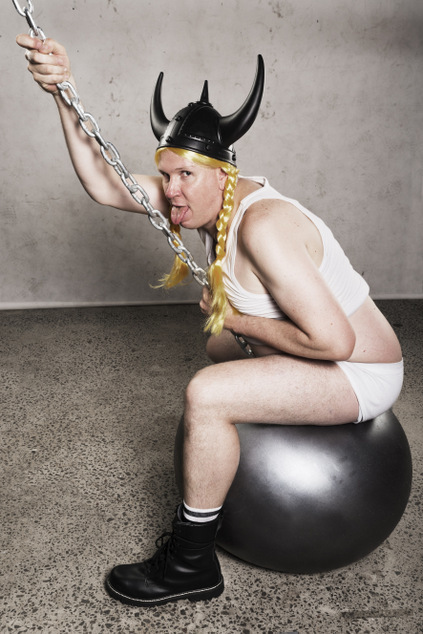 Trevor Jones is one of the busiest men in show business, juggling many different commitments. He's bringing his cabaret show Kollision to Perth for the Fringe Festival.
OUTinPerth caught up with the musical mischief maker while he was in town working as the Music Director on the musical Avenue Q .
The last time Jones was performing downstairs at The Maj was five years ago, when he presented a comical show which saw him having live Grindr chats on stage.
This will be your first trip to Fringe World.
It'll be my first time at Fringe but my fourth time performing downstairs at The Maj. It's amazing how people in Perth have gotten behind Fringe World, it's just enormous. It's a huge thing now – people in Perth go and see Fringe shows.
Your show has been described as 'Miley meets Mozart', how did the show come about?
I came up with the idea for Kollison when I found myself in one day going from an opera rehearsal, to a cabaret performance, to a rock 'n roll piano bar. I was looking at my life and thinking 'This is insane! Most people stick to one musical genre.
I thought to myself, 'Wouldn't it be hilarious if I turned up to of those events and got it wrong'. What would happen if I turned up to the opera rehearsal with my rock n' roll hat on? That's where the idea for the show came from. The idea of all these musical world's colliding.
I was writing the show around the time that Miley Cyrus was having a big hit with Wrecking Ball and the image of coming in on a wrecking ball and mashing up all these musical genres was really appealing. We had a lot of fun doing the photo shoot.
I do love it when you find those odd obscure tracks when you find artists recording outside of their usual genre, like when Madonna covers alt.country artist Vic Chesnutt.
There's a great Michael Bolton one where he sings Nessun Dorma, he realsed a whole album of tenor arias, its quite something.  I'm not sure what it is, but it is something.
Are you doing a second show while you're in town?
'Show' is probably too strong a word, we're doing a rock n roll piano bar, like the piano bars in New York.  Where people can make requests, and we'll have lots of guest artists passing through. It's all about sitting back and relaxing on a Saturday night, singing along and throwing out some requests.
Trevor Jones' Kollision is Downstairs at The Maj from January 21st. Tickets are available at Fringe World.
Graeme Watson