Troye Sivan rides a wave of success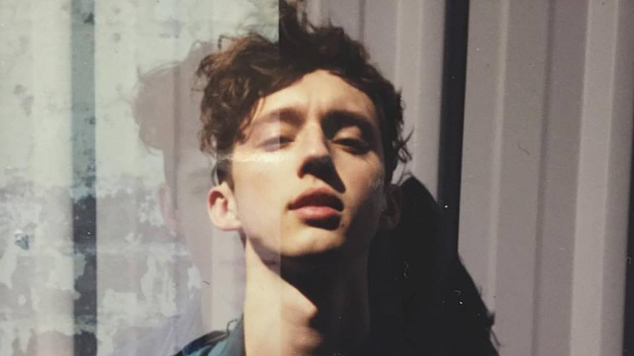 Troye Sivan is a global phenomenon. He's appeared in feature films including 'Wolverine' and the 'Spud' trilogy of movies and he's launched a successful music career.
Last year Sivan's first EP 'Trxye' topped the charts around the world and now he's back with second set of tunes with his 'Wild' EP and a full album.
Three of the songs of the album are being presented in a series of videos named 'The Blue Neighbourhood Trilogy', which have told the story of two guys growing up together.
He's got over a 3.5 million followers on his YouTube channel where he makes weekly videos. A few years ago he told his followers that he is gay, and they embraced his announcement.
In 2014 Time magazine named him one of the most influential young people on the planet.  When Sivan is not jet-setting around the globe, he lives in Perth's northern suburbs with his family.
OUTinPerth traded emails with Sivan to find out about his latest music.
The artwork for both your EP covers obscures your face, early in their careers most artists are trying to get 'their face out there'.  What was the thinking behind this approach?
I think I already put my face out there so much, I didn't want the music to be at all about my mug! The thought of my face plastered on the cover of this music just made me a little uncomfortable. I'm sure I'll come around to the idea at some point.
The lyrics for the songs on 'Wild' often seem to focus on personal thoughts and document feelings of frustration. What did you draw upon during the writing sessions for these songs?
The music is, a lot of the time, my inner monologue. I can write about the darkest and most messed up part of my mind that I'd be hesitant to even acknowledge elsewhere.
Your track 'Bite' is about your first time in an LGBT club – can you share which club it was? Was your first time in a gay club what you expected it to be?
It was actually in South Africa! I was 17, and it was suuuuper grimey. I was petrified, curious and drunk, and I had the night of my life.
We've seen the first two videos in the Blue Neighbourhood trilogy with 'Wild' and 'Fools', it's refreshing to see a same sex relationship depicted on screen. Do you feel a responsibility to address issues like sexuality, domestic violence and alcoholism?
I do feel a responsibility, but just to be honest – I wasn't trying to make a statement by putting a boy in the videos or anything, that's just my truth. I'm lucky enough to live in a time where an LGBTQ singer can do that.
What's your least favourite part of the process of making music?
Bad song writing days. They really get me down.
What was it like working with Tkay Maidza and Broods?
So dope! They are both so insanely talented, and added so much to 'Wild'. I'm so honoured they were down to be on it.
You've developed a huge online following, what would you say to a young guy making videos for YouTube that only had 20 followers?
I would say do it because you love it! It might not going to explode overnight, but if you love it, that's okay! Enjoy the process.
You expressed your excitement about marriage equality in the USA, how do you feel about the current situation in Australia?
It's embarrassing that it hasn't happened yet, but it will. It's just a matter of time – we have to keep fighting.
Troye's EP 'Wild' and the album 'Blue Neighbourhood' are out now, Troye Sivan will play The Astor Theatre on Monday January 11th, 2016. 
This week Troye made an appearance on 'The Tonight Show' having fun with Jimmy Fallon and John Cena before performing 'Youth' with house band The Roots.