TV show 'Roseanne' cancelled followed star's racist tweet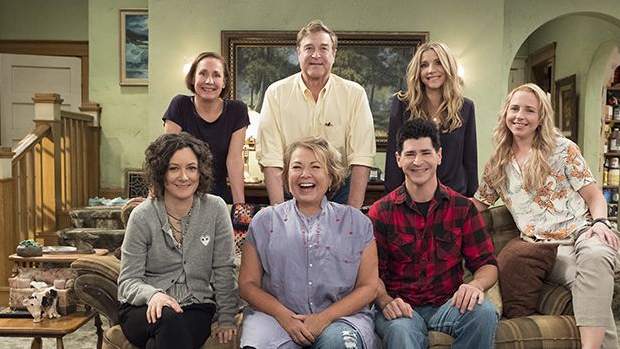 The revised sitcom Roseanne has been cancelled after its star published a racist post to social networking site Twitter.
The sitcom starring Roseanne Barr had been a huge ratings success for US network ABC TV when it returned after a long hiatus. The show had recently been renewed for an eleventh series – but it won't be going into production now.
The show's marquee star tweeted a comment about a former staffer to President Barack Obama. In a now deleted tweet, the comedian compared former Obama adviser Valerie Jarrett to an ape, saying it was like the "muslim brotherhood & planet of the apes had a baby."

Barr offered an apology to Jarrett, who is black and was born in Iran to American parents, saying it was a "bad joke".
The fallout from her comment was swift, with broadcaster ABC announcing the show was over.
"Roseanne's Twitter statement is abhorrent, repugnant and inconsistent with our values, and we have decided to cancel her show," ABC Entertainment president Channing Dungey said in a statement.
Network Ten, who aired the show in Australia, immediately announced it would not play the remaining episodes of the shows tenth season, or re-runs of the original series.
"Network Ten is appalled and disgusted with Ms Barr's racist tweet and has removed Roseanne from TEN and ELEVEN, effective immediately," Ten said in a statement.
Cast members, who have been left unemployed by the cancelation, also condemned Barr's comments.
Sara Gilbert, who played Darlene on the show, and took on the role of Executive Producer for the revived series, said it was an incredibly sad outcome.
"This is incredibly sad and difficult for all of us, as we've created a show that we believe in, are proud of, and that audiences love— one that is separate and apart from the opinions and words of one cast member." Gilbert posted to Twitter.
Shameless star Emma Kenny, who joined the new series as Darlene's daughter Harris, said she was already in the process of quitting the show when news of the cancellation came through.
"I am hurt, embarrassed, and disappointed. The racist and distasteful comments from Roseanne are inexcusable." Kenny said.
Comedian Wanda Sykes, who is a consulting producer on the show had also announced her resignation from the series prior to the cancellation.
Michael Fishman, who played son DJ Conner said it had been one of the hardest days of his life.
"I feel devastated, not for the end of the Roseanne show, but for all those who poured their hearts and souls into our jobs, and the audience that welcomed us into their homes," Fishman said.
"The words of one person do not exemplify the thinking of all involved." Fishman said.
The revived show featured several new characters, including Darlene's son David who was very fond of expressing himself by wearing dresses.
OIP Staff
---