Unveiling: Gay Sex for Endtimes – The second coming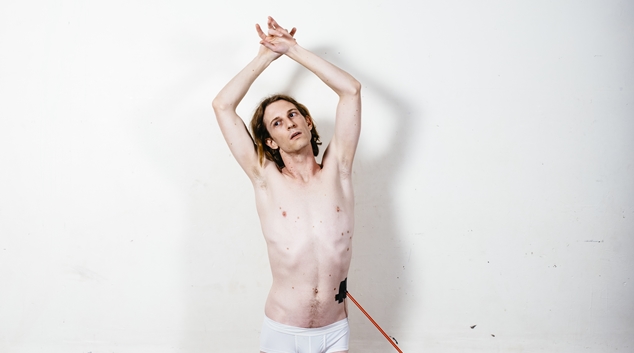 After having its debut season sadly cut short, one of last year's most exciting local works has risen and will come again… for a limited season.
My colleague Graeme Watson noted in his review of the show's original season that a "naked man, on a bed, on his hands and knees, repetitively screaming 'fuck me' is not your usual night at the theatre." Well, Unveiling: Gay Sex for Endtimes promises to be unforgettable.
Speaking with OUTinPerth, director, deviser and sound designer Joe 'Paradise' Lui explains how this melange of madness, religious iconography and eggs was borne of the Book of Revelation.
"The Book of Revelation is a really weird book in the bible. It's got '666', it's got demons, it's like the Tolkein part of the book if you will," Lui said.
"The book is about this guy John of Patmos having visions of heaven, and in his version of heaven all of the goodly, worshipful people could live in their golden city, and outside of the city would be all of the sinners and people who don't necessarily fit in to this perfect world."
The work found its feet in conversation between Lui and collaborator/actor Andrew Sutherland exploring their shared Christian/Anglican upbringing.
"We got really interested in this idea of Utopia, and we started talking about what Utopia would look like for the people outside of those gates… what is our Utopia? What do we want?"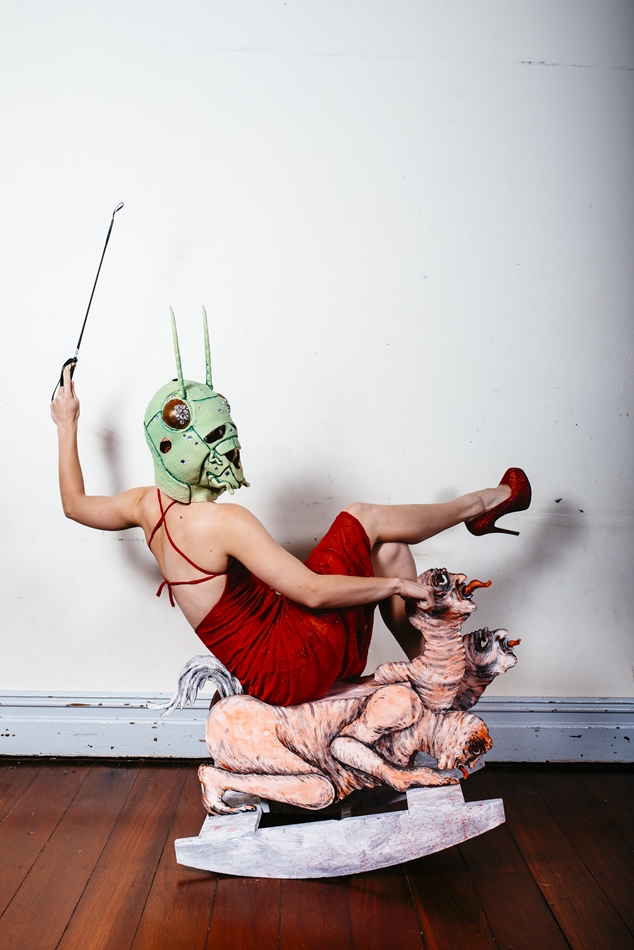 "I often speak of Unveiling as a piece about hope and the future. It's about interrogating oppression, 'the oppressed', and what it looks like to build a real Utopia."
Though the notion of Utopia often conjures images of a peaceful, soothing paradise, Unveiling is loaded with intensity and the absurd. Lui explains that the key to unlocking this energy in his performers is ensuring everyone is comfortable to take it all the way.
"Performer safety, health and of course mental health is the most important thing to me. I know that I demand a lot from my actors in terms of where they go – both with their bodies and with their minds – and I think a real important part of that is being supremely up front about where the show is going… and if anyone is uncomfortable in any way it's not a conversation, that part is just out of the show."
Last time Lui spoke to OUTinPerth, he was directing another queer-themed work with a very different tone in Black Swan State Theatre Company's I Am My Own Wife – the story of a trans woman whose post-war legacy is unclear.
"I think I see myself as both a director for hire with an interest in the craft and interesting play-writing, but my heart and my love is definitely in this arena of making experimental work and building work from scratch."
Unveiling: Gay Sex for Endtimes will run at 8:30pm from 14th – 25th August at The Blue Room Theatre. Tickets and more information available from blueroom.org.au
Leigh Andrew Hill
Images:- Rachael Barrett