Urban Sophistication in Northbridge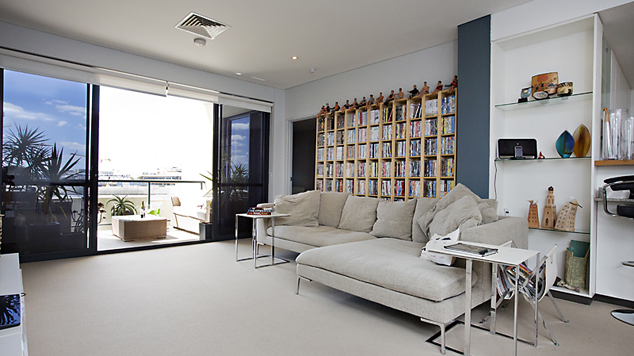 If you have taken a walk down William Street lately you'd know that Northbridge is an up-and-coming place with brilliant amounts of potential. Rapidly transforming into a cultural hub, the area has arts centres, small theatres and alley way bars popping up all over the place. Nestled just one street away from all the fun is this apartment on Newcastle Street. This 2×2 apartment is simple, sleek, sophisticated and perfect for professionals looking to dwell near the CBD.
What We Love
Huge Private Balcony:
The spacious apartment isn't compromised by a small balcony space. The large area could easily entertain friends and family. We think it should really be appreciated that you don't have to share your balcony space in an area like Northbridge, a definite plus.
Gymnasium and Sauna Complex:
These shared facilities mean you'll save money on expensive gym memberships. We think that gym facilities are a must if you lead a busy professional and don't want to leave the confines of your complex to keep fit; the sauna included contributes to the luxurious undertone of the apartment complex.
The Security:
Healthy urban living should always be accompanied with adequate security. The apartment complex offers just that, with secure undercover parking included.
On the Downside
Limited Car Space:
Considering there might be up to four people living in this apartment it's a shame that there is only one car bay (especially when parking in Northbridge can be such a struggle!) In saying this – those dwelling in urban areas can function quite easily without a car, relying on public transport, walking or cycling.
The apartment is starting from $629,000. Contact Jen Jones or Pam Herron from Beaufort Realty at 9227 0887