Is the US Navy about to name a ship after Harvey Milk?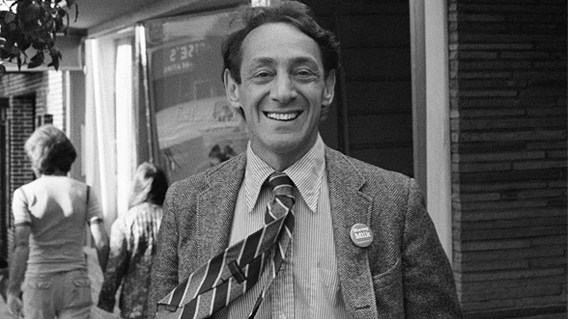 Is the US Navy about to name a vessel after gay rights activist Harvey Milk?
According to website USNI News moves are underway to name a Military Sealift Command fleet oiler 'USNS Harvey Milk'.
The website has obtained a Congressional notification signed by Secretary of the Navy Ray Mabus that strongly suggests the historic naming.  
The US Navy has said it'll confirm the name of the new vessel in the near future.
Milk was the first openly gay person to be elected to public office in California. After three unsuccessful campaigns here was elected to the San Francisco Board of Supervisors in 1978.
During his eleven months in office Milk helped pass a string of ordinances that helped the LGBT community in San Francisco. In November 1978 he was assassinated by Dan White, another supervisor who had recently resigned but wanted his job back. White also shot and killed the city's Mayor George Moscone.
In 2009 Milk was posthumously awarded the Presidential Medal of Freedom.
Sean Penn won the Academy Award for his portrayal of the politician in the biopic 'Milk'.  The films screenwriter Dustin Lance Black also picked up an Oscar.
Harvey Milk's former camera shop on Castro Street is now the home of the Human Rights Campaign that fights for LGBTIQ+ rights in the USA.
"Rights are won only by those who make their voices heard." is one of many quotes attributed to Milk. He also advocated for all LGBTIQ+ people to come out and be proud of their sexuality.
Prior to his assassination Milk had been receiving a lot of death threats. He recorded his thoughts on tape recording his 'political will' saying; "If a bullet should enter my brain, let that bullet destroy every closet door".
OIP Staff