USA, UK and EU raise concern about gay purge in Chechnya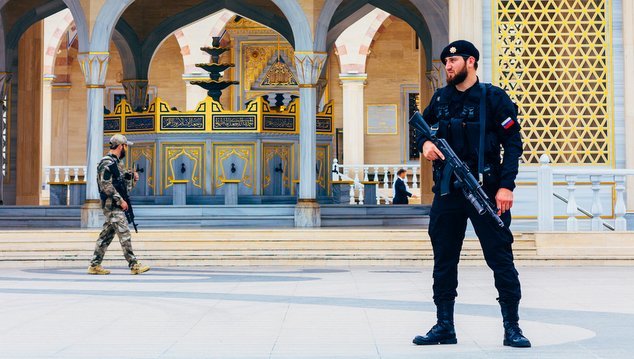 Officials in the USA, Europe and the United Kingdom have raised concern about reports that gay men in the Chechen Republic are being rounded up, imprisoned, and in some cases, murdered.
Russian newspaper Novaya Gazeta published an article claiming that over 100 men had disappeared off the streets of Chechnya, including several television journalists.
The article claims that at least three of the detained men have subsequently been murdered. One of the alleged detainees was a sixteen year old boy, who was released after several days but severely beaten.
The reports have been backed up by human rights groups who have confirmed multiple accounts of the claims.

A statement from the US State Department described the reports as "troubling".
"We are aware of troubling reports that local authorities in the Republic of Chechnya have arrested or detained more than 100 men, as well as reports that three of those detained were killed.
"We condemn violence against any individuals based on their sexual orientation or any other basis. We urge the Russian government to conduct an independent and credible investigation into the alleged killings and mass arrests, and hold the perpetrators responsible. We were likewise deeply disturbed by local authorities statements that apparently condone and even incite violence against LGBTI persons.
"We are very concerned by the widespread discrimination and violence against LGBTI persons in Russia or any society. We call on the Russian government to protect all people from discrimination and violence, and allow the free exercise of the freedoms of expression, association, peaceful assembly, and religion or belief." the statement read.
The United Kingdom's Foreign and Commonwealth Office also raised concern.
"We are very concerned by reports of mass arrests of individuals in Chechnya due to their perceived or actual sexual orientation. We condemn any and all persecution.
"The human rights situation for LGBT people in Russia has deteriorated significantly in recent years and we have voiced our serious concern over these developments with Russian authorities at all levels."
Antonio Tajan, the President of the European Parliament, said the reports were appalling and those responsible should be prosecuted.
Human Rights Watch has backed up the news reports. Tanya Lokshina, the group's Russia Program Director said they were unable to provide details, in order to protect their sources, but the information being received backed up the published report.
"The information published by Novaya Gazeta is consistent with the reports Human Rights Watch recently received from numerous trusted sources, including sources on the ground.
"The number of sources and the consistency of the stories leaves us with no doubt that these devastating developments have indeed occurred." Lokshina posted to the Human Rights Watch website.
Australia currently lists Chechnya as 'Do Not Travel' on the Smart Traveller website.
OIP Staff, Image: Iryna Hromotska – Shutterstock.com