Victoria launches investigation into 'gay conversion' therapies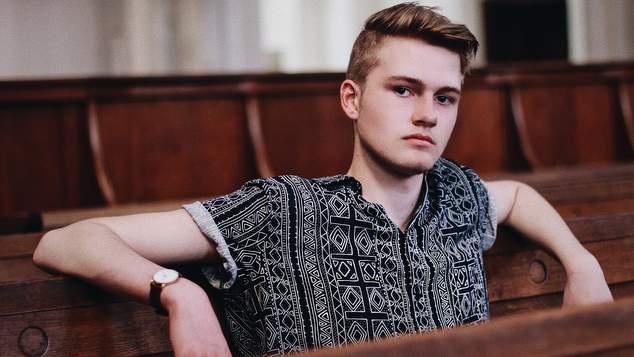 The Victorian government has announced it will launch an investigation into gay conversion practices with the state's health watchdog being given new powers to crackdown on the practice.
Earlier this year the Victorian government passed new laws making it illegal to offer therapies or counselling that claim to be able to change a person's sexuality. Now the government is launching an inquiry into what it describes as an insidious fringe practice.
Gay reparative therapies were once prominently promoted by groups like Exodus International and Living Waters. In recent years those groups have closed down, and in some cases apologised for their actions. The practice however still exists and has moved underground.
Victoria's Minister for Mental Health, Martin Foley, said the time has come for programs offering cures to being gay to stop completely.
"It's illegal, it's bullying, it's traumatic on people and it needs to stop," Foley said today.
"The Health Complaints Commissioner is encouraging people who have been subject to it to come forward and share their experiences — whether they're in private organisations, religious organisations or from local crackpots, we need to put an end to this." the Minister said.
Under the new legislation the Health Commissioner will have the power to financially cripple organisations that offer such practices and launch criminal proceedings against them.
"People have a right to their sexual identity and we are making sure that this process of gay conversion, wherever it is conducted, needs to come to an end." Foley said.
Jill Hennessey, the state's Health Minister said practices that aimed to convert people from being gay were abhorrent.
"I have received correspondence from a victim of the practices of so-called 'gay conversion therapy' and 'ex-gay ideology'," Hennessy wrote in a letter to the state's health commissioner. "Victims of the practice have displayed poor mental and physical health outcomes. Some have tragically lost their lives to suicide."
Victorian Premier Daniel Andrews also voiced support for the inquiry saying there would be tolerance for health professionals claiming they could alter people's sexuality.
"If you're claiming to be a therapist and think being gay is something that can be "fixed" – then you're the one who might need fixing. Conversion 'therapy' ruins minds. We won't tolerate it." Andrews said.
The move comes just weeks after Victoria's Liberal Party President Michael Kroger killed off a motion from within his party to make it compulsory for conversion therapies to promoted to people who are gay or transgender.
The Australian Christian Lobby has previously commented on the issue. State Director Dan Flynn has said that his organisation supports people being able to make decisions for their children which is inline with their religious beliefs, but the organisation does support people being forced to change their sexuality.
During last year's marriage equality debate, Lyle Shelton – who was the Australian Christian Lobby's Executive Director – said parents should be free to make decisions on behalf of their children.
"Should people be forced to go to conversion therapy? No, absolutely not. Now, children — they are under the care and responsibility of their parents, so I think if someone's a minor, it is up to their parents. And I think parental rights should be respected." Shelton told Buzzfeed's Is It On? podcast.
"There's obviously got to be context and care and compassion in all of these situations, but ultimately children are in the care and the legal responsibility of their parents." Shelton said.
Victorians with experience of gay conversion therapy are are invited to contact the Commission on 1300 582 113 or [email protected] 
OIP Staff, Stock image by Mikail Duran on Unsplash
---