Victoria reaffirms its commitment to Safe Schools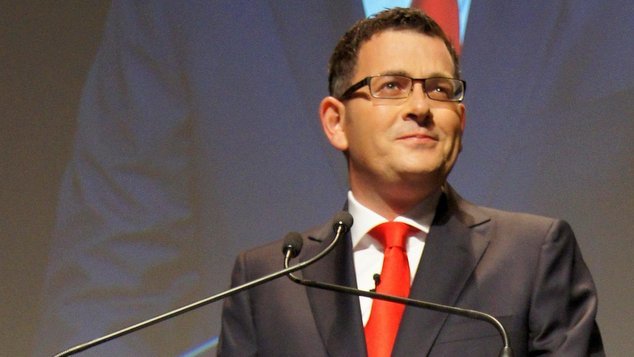 Victorian Premier Daniel Andrews has reaffirmed his state's support for the LGBTIQ anti-bulling program.
Andrews posted a copy of a letter from the state's education Minister James Merlino to his federal counterpart Simon Birmingham rejecting the findings of the recent review of the program.
In the letter Merlino said the federal government was conducting a harmful and unnecessary debate about the program. The Victorian government formally told the Turnbull government that they would not be removing any content from the program and would fully fund it's delivery in Victoria.

Sharing the letter on social media, Premier Andrews wrote 'We're not winding back safe schools. End of story."
The federal government ordered a review of the program in February after conservative politicians within the coalition presented petitions arguing that the program had a 'Marxist agenda'.
The subsequent review conducted by UWA Professor Bill Louden triggered significant changes to the program's content and access to resources. Teachers and family groups have objected to the changes arguing they make the program less effective.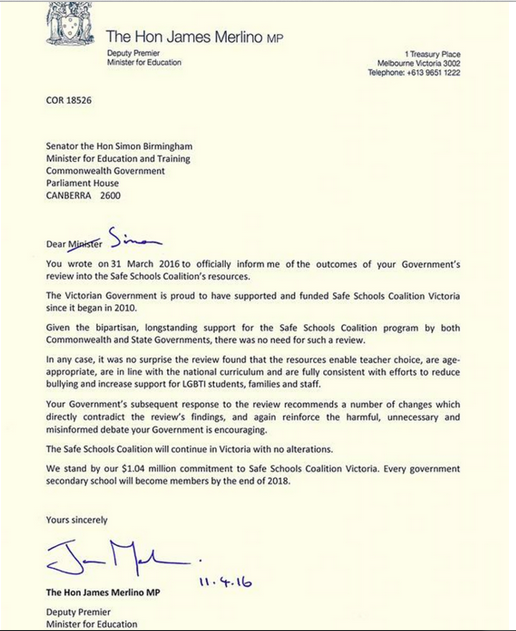 Save Safe Schools Protest rally planned for Perth
A rally to show support for the program in Western Australia is scheduled for Saturday April 23rd.
People interested in helping to organise the protest action are invited to attend a meeting at the Perth Activist Centre at 3pm on Saturday.
The Perth Activist Centre is a 15/5 Aberdeen Street and is a short walk from McIver train station. For ore information on this campaign check out the group's Facebook page.
To read about what happened at the first rally for the 'Save Safe Schools' campaign.