Victorian government will outlaw conversion therapy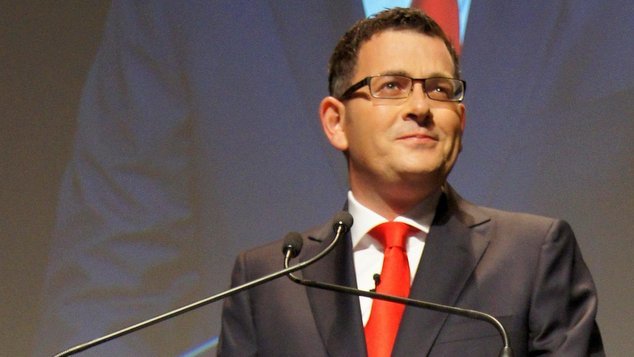 The Victorian Government has announced it will bring in laws to denounce and prohibit LGBTI conversion practices, ending what it describes as "the bigoted practice that has caused so much trauma to too many Victorians."
Premier Daniel Andrews made the announcement ahead of joining Minister for Equality Martin Foley, Minister for Health Jenny Mikakos and many other Labor Government Members at the 2019 Midsumma Pride March to celebrate the huge contribution LGBTI Victorians make to the state.
Conversion 'therapy' is any practice or treatment that seeks to change, suppress or eliminate an individual's sexual orientation or gender identity.
"So called 'conversion therapy' is not therapy at all. It is a harmful, prejudiced and discredited practice – and soon it will be against the law." Premier Andrews said today.
Equality Minister Martin Foley said too many Victorians had been made to feel ashamed about their sexuality and banning conversion practices was the right move.
"Conversion practices have caused untold trauma to too many Victorians – who were made to feel ashamed for who they were and who they loved. We're banning these practices forever and for good."
Health Minister Jenny Mikakos said the practices had caused a lot of harm to people in the past.
"I thank the Health Complaints Commissioner for this important piece of work. These practices have caused long-term psychological harm and we won't waste a minute protecting Victorians from this abhorrent practice."
The Australian-first ban follows an extensive investigation into conversion practices by the Health Complaints Commissioner (HCC), who found those subjected to it experienced long-term psychological harm and distress.
The HCC recommended legislation be introduced to clearly and unequivocally denounce conversion practices and prohibit them in law – a recommendation the Victoria state government has accepted in full.
The government has also given in principle support to funding counselling and support services for survivors, and will work on developing a comprehensive and tailored package of supports for survivors.
Since being elected in 2014, the Andrews Labor Government has invested more than $60 million in initiatives that make our community fairer and more equal for LGBTI Victorians. This includes $15 million towards Australia's first Pride Centre, $4 million in grants for LGBTI community organisations and leaders, and $5.3 million to support LGBTI people experiencing, or at risk of, family violence.
The Labor Government also established Victoria's first Gender and Sexuality Commissioner, delivered adoption equality legislation and made an historic apology to Victorians convicted for homosexual acts.
The Victoria government said development of legislation to denounce and prohibit conversion practices will begin immediately, and will include extensive consultation with survivors, the LGBTI Taskforce and community and faith-based organisations.
The decision to bring in specific legislation has been welcomed by Equality Australia, Australia's newest LGBTI rights organisation.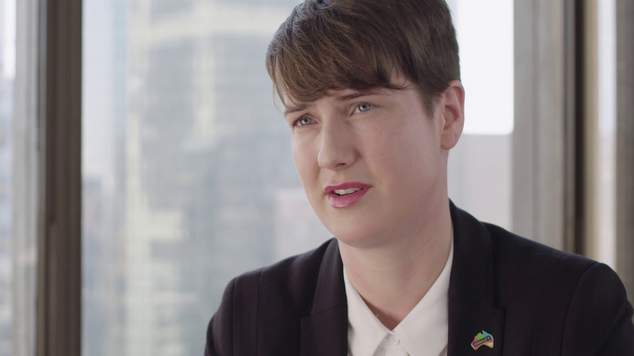 Anna Brown, CEO of Equality Australia and co-author of the landmark Preventing Harm, Promoting Justice report released in 2018, welcomed the introduction of specific legislation.
"The Andrews Government has recognised the lasting harm from this insidious practice and taken positive steps to help survivors. The conversion movement's activities are proven to be ineffective and harmful. Telling someone they are broken or sick because of who they are is profoundly psychologically damaging."
"We're very pleased to see the Government respond to key recommendations in our report, and particularly the need for careful consideration of specific legislation to target these damaging practices."
"Once again the Andrews Government is leading the nation advancing LGBTIQ equality and keeping our communities safe. On days like today it's wonderful to know we live in a State where our Premier has our back, and we are celebrated for who we are," Brown said.
Dr Tim Jones, senior lecturer in history at La Trobe University who was the co-author of the report said research hads shown that practice of conversion therapy remains a real problem in Australian religious communities.
"Our research has shown that LGBT conversion therapy remains a real problem in Australian religious communities. Today is an important and welcome acknowledgement by the Victorian Government of the deep and profound harms experienced by LGBT people of faith and a commitment to take action,"
Dr Jones said the report has shown that experts and survivors all emphasised the importance of a holistic approach to tackling the issue.
"Stronger laws and support for survivors are incredibly welcome steps but we also need education and research about the harm caused by the cultural ideas and messaging prevalent within faith communities, to drive change from within. We recommend a multi-faceted approach implemented in partnership with health professionals, religious institutions and communities," Dr Jones said.
Nathan Despott who is  Co-Leader of Brave Network, a support and advocacy group for LGBTIQA+ people welcomed the announcement and the delivery of the Health Complaints Commissioner report.
"We are so pleased that the Victorian Government has chosen to adopt a broad response to this insidious movement that has operated undercover in Victoria's religious communities for decades. The Victorian Government and Health Complaints Commissioner have listened to survivors and taken time to learn about the complexity involved with the ideology and operations of this harmful movement," Despott said.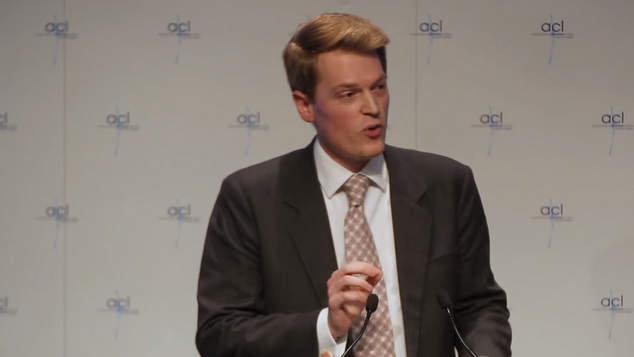 The Australian Christian Lobby has previously expressed concerns about bringing in laws that completely outlaw counseling methodologies that try to persuade people to change their sexuality.
Martyn Iles, Managing Director of the ACL has previously said the phrase "conversion therapy" is Orwellian.
"It is an Orwellian phrase. It evokes images of electric shock treatments, bizarre rituals, and abuse." Iles said last year arguing that religious teachings should allow for people to be encouraged to embrace heterosexuality or abstinence from same-sex activity.
"Are we going to ban the Bible? Or Christian preaching on the very nature of the gospel itself – that radical, "new creation" change comes to a person who is in Christ? Change that trains us to 'renounce ungodliness' and 'live self-controlled, godly lives' (Titus 2:12)? What about the scores of people who have known changed sexual desires or gender identities by experience?" Illes wrote on the organisations website last year.
In November Iles said the type of abuse inflicted on LGBTI people depicted in films like Boy Erased should be condemned but the phrase 'conversion therapy' was being used too loosely and in the current political debate would also include legitimate practices.
"Boy Erased-style conversion therapy ought to be condemned, but so should using such a loaded term to attack good parents who simply want to raise families consistent with their religious and moral convictions."
"To group religious beliefs, prayer or voluntary counselling in the same category as coercion, electric shock therapy and bizarre boot camps is dishonest. It smuggles a chilling ideological agenda into the conversion therapy issue," Iles said.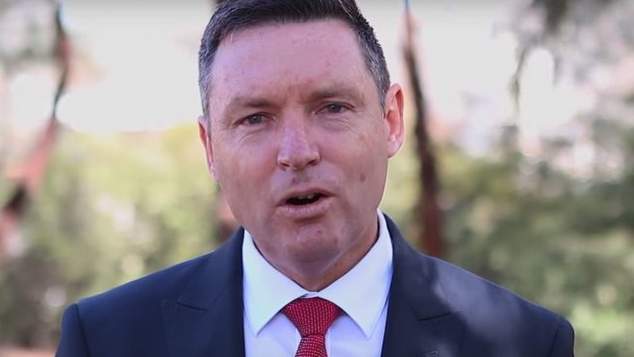 In 2017 Iles predecessor Lyle Shelton argued that parents should have the right to send their children to conversion therapies if they wished. Speaking on Buzzfeed's Is It On? podcast Shelton said adults should not be forced in treatment against their wishes, but children were different.
"I think anyone who wants to seek help for any issue they might be facing in their life should be free to do that," Shelton said. "Should people be forced to go to conversion therapy? No, absolutely not. Now, children — they are under the care and responsibility of their parents, so I think if someone's a minor, it is up to their parents. And I think parental rights should be respected.
"There's obviously got to be context and care and compassion in all of these situations, but ultimately children are in the care and the legal responsibility of their parents."
Since leaving the Australian Christian Lobby Shelton has joined the Australian Conservatives and is now running for a place in federal senate representing Queensland.
OIP Staff
---