Victorian Police's Chief Commissioner apologises to LGBTIQ+ community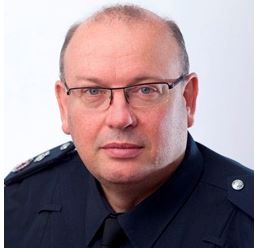 The Victorian Police have issued an apology to the LGBTIQ+ community for the harm caused by past discriminatory behaviour.
Chief Commissioner Graham Ashton delivered the formal apology on Monday, specifically mentioning LGBTIQ+ members of the police force.
"There have clearly been times when police actions caused unnecessary and unacceptable harm to the community and our own people," Commissioner Ashton said.
"I am sorry to everyone in the community who did not receive the support and service they should have, who were concerned for their own safety and wellbeing, who as Victoria Police employees could not be their authentic selves."
The apology follows a raid on Melbourne LGBTIQ+ book store Hares & Hyenas back in May, where a resident of an attached apartment sustained significant injuries.
Premier Mark McGowan offered a similar apology in 2017, shortly after his election in March that same year.
The Premier, on behalf of the government, apologised for past convictions for homosexuality, not only to those who fell foul of the laws, but those whose lives the threat of prosecution cast a shadow over.
"It is hard to believe that it's been in our lifetime that homosexuality was deemed a crime," the Premier said at the beginning of his speech.
McGowan said successive governments had worked to remove discrimination from the lives of LGBTI Western Australians, highlighting the decriminalisation of homosexuality in 1990 and the gay law reforms of 2002.
"It's been 27 years since homosexual acts were decriminalised in Western Australia."
"I know for those convicted under these old, unjust laws it's been a long wait to clear your names."
OIP Staff
---