Vincent Mayor John Carey announces move to state politics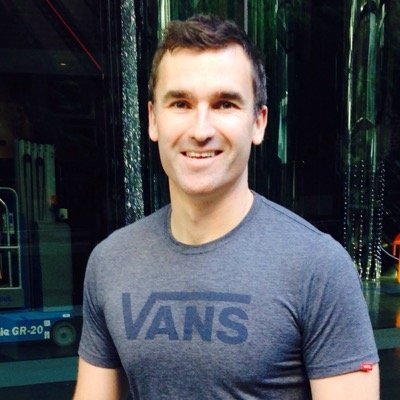 City of Vincent Mayor John Carey has ended speculation about a move into state politics announcing this morning that he will seek pre-selection to be Labor's candidate for the seat of Perth.
Mr Carey said he had loved being the Mayor of Vincent but there were issues residents were raising with him that he couldn't tackle at a local government level.
Mr Carey said he was motivated to nominate for the position because he believed WA needed a change of government.
"The critical challenge we face as a community is the traffic which chokes and grips our city and comes at enormous social and economic cost to our local community." Mr Carey said in a Facebook post announcing his candidacy.
"The State Liberal Government has failed on this issue: broken promises, no vision and still no plan.
"We genuinely need a coherent public transport plan which guides our city for the long term. Perth needs Metronet – and only Mark McGowan and Labor can do this." Mr Carey said.
The popular Mayor also highlighted the City of Vincent's commitment to transparent practices. In last year's Mayoral race Mr Carey won over 80% of the ballots.
Mr Carey became a councilor at the City of Vincent in 2011 and has been re-elected on two subsequent occasions. Mr Carey became the Mayor of Vincent in 2013 when former Mayor Alannah MacTiernan stepped down and moved to federal politics.
Previously Mr Carey was the co-founder of The Beaufort Street Network, the non profit body that promotes the Mount Lawley precinct and created the popular Beaufort Street Festival.
The seat of Perth is currently held by Liberal member, and former City of Perth councilor, Eleni Evangel.
The seat had previously been considered a safe Labor seat having previously been held by Labor's John Hyde. Mr Hyde held the seat from 2001 until he lost to Ms Evangel in 2013.
Mr Hyde was the first openly gay man in the state's parliament and like Mr Carey was also a former Mayor of Vincent. Prior to Mr Hyde, the seat was held by Labor's Diana Warnock.
OIP Staff