'Vita and Virginia' explores the love letters of Virginia Woolf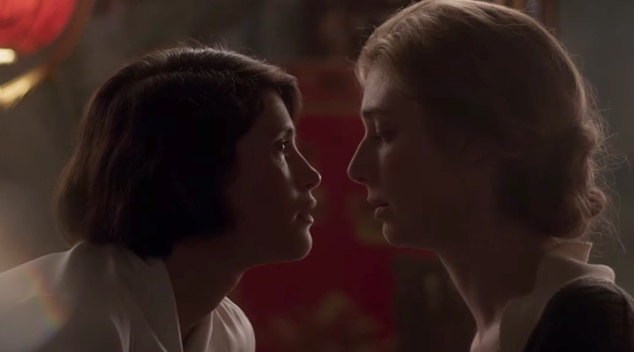 A new film from director Chanya Button delves into the real-life love letters between poet Vita Sackville-West and famed author Virginia Woolf.
Set in 1920s England, Vita and Virginia follows the literary love affair between Sackville-West and Woolf, after the struggling poet finds escape from her marriage in the allure and genius of the Mrs. Dalloway author.
"So begins an intense, passionate relationship marked by all-consuming desire, intellectual gamesmanship, and destructive jealousy that will leave both women profoundly transformed and inspire the writing of one of Woolf's greatest works," the film's synopsis reads.

The film stars Gemma Arterton as Sackville-West and The Great Gatsby's Elizabeth Debicki as Woolf, alongside Rupert Penry-Jones, Peter Ferdinando, Gethin Anthony and Isabella Rossellini.
Check out the trailer below. Vita & Virginia is due for release this August.
---