Westwood taps Gwendoline Christie for gender-neutral campaign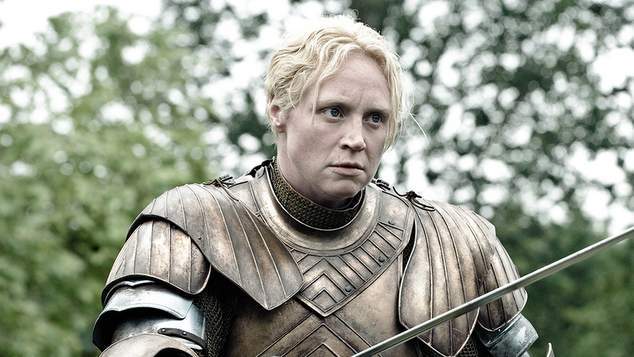 Gwendoline Christie will don a new style of armour as the face of a new gender-neutral fashion campaign soon to be launched by the one and only Vivienne Westwood.
Known internationally for her portrayal of the stalwart warrior Brienne of Tarth in HBO's ever-popular Game of Thrones, the 6' 3" actor says this modelling role is a "childhood dream".
"It is so relevant for Vivienne Westwood to reassert their activist mind-set and create a collection that takes us beyond our current gender stereotypes with beauty and intelligence," said Christie.
Now 74, Westwood's 2015 autumn/winter Unisex campaign seeks to rail against the concept of binary gender by obscuring the rigid structures of male and female designated clothing.
"Trousers for women, yes! Dresses for men, the same dresses that women wear? Do that! It takes a lot of trial and error," Westwood says.
"Dresses without a woman's waist! But then you, the woman, look like a king or queen (from history or a parallel universe) – you the man look like a king or a queen! We love the change in proportion: the big shoulders give a small head – it's so sexual because it's new, it makes you look at the person from outside, it's all so sexual because we're looking at people with new eyes."
OIP Staff