WA Ballet promote local talents Liam Green and Carina Roberts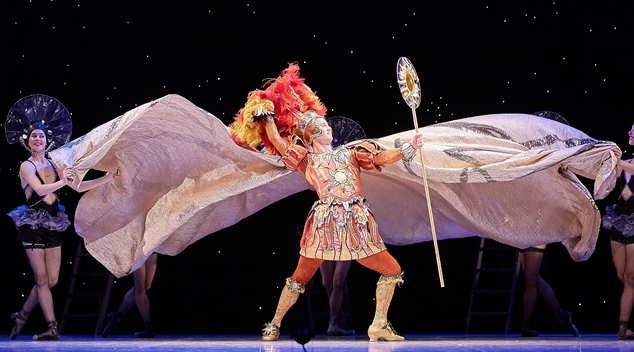 As West Australian Ballet's highly rated season of romantic classical ballet La Sylphide comes to a close, Perth dancers Liam Green and Carina Roberts have both been promoted to the rank of Demi-Soloist.
Aurélien Scannella, Artistic Director, said that the promotion was well-deserved by both dancers.
"These promotions reward Liam and Carina for their hard work and commitment during their time at West Australian Ballet. They have both grown as artists, improving their stage presence and ballet technique," says Scannella.
Green received extremely positive reviews for his role of George in 2017's The Great Gatsby, with The West Australian stating "Green proved again he is one to watch, with a performance both macho and sensual". He also recently shone in the role of Gurn in La Sylphide.
"Liam is a versatile dancer and his performances at The Quarry are always impressive", Scannella says.
Green started dancing at the age of five and was accepted into WAAPA at the age of 15 in 2011, graduating in 2013. He is also continuing his studies, currently completing a Bachelor of Commerce, majoring in Finance and Economics, at UWA.
Roberts is also no stranger to performing a leading role during her time at West Australian Ballet, with her first Principal role in Coppelia in 2015, followed by the role of Clara, one that was created on her during The Nutcracker. Recently she also took on the role of Tinkerbell in Peter Pan to which she was nominated as Most Outstanding Dancer in Dance Australia. "The radiant Carina Roberts as Tinkerbell was superb – eloquent, light-footed and gleefully spiteful," stated The Australian.
It seemed destined that Roberts were to join WAB, after both of her parents dancing with the Company in the late 1980's and early 1990's.
"Carina has become a very good ballerina. She's a hard worker and embraces each role with passion," says Scannella.
Both Green and Roberts joined West Australian Ballet after receiving Young Artist Scholarships, (Green in 2014 supported by the Simon Lee Foundation, and Roberts in 2015 supported by the McCusker Charitable Foundation). Both young dancers attended the West Australian Academy of Performing Arts and were spotted at WAAPA performances by Aurélien Scannella.
Source:- Media release
Image credit:- Sergey Pevnev