WA government will review 'outdated' equal opportunity laws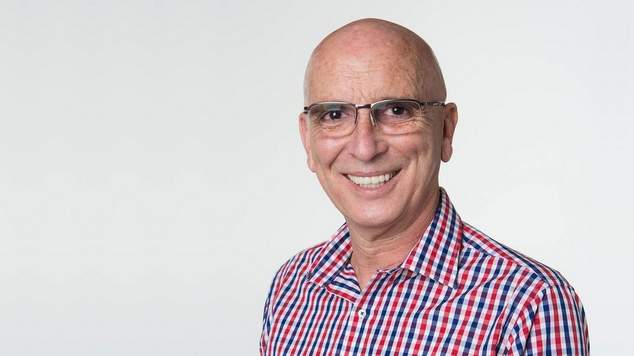 Western Australian Attorney General John Quigley has announced that the government will commence a review of the state's Equal Opportunity laws, including those which allow schools to expel students and fire teachers who are gay, bisexual and transgender.
Quigley noted that a Law Reform Commission that looked into the laws in 2007 was now incredibly outdated and noted that most of the recommendations that were made a decade ago remained unimplemented. Commissioning a new review of of the state's equal opportunity laws, the Attorney General said it was now time for a fresh review.
"It is the McGowan Government's intention to refer the Act to the Law Reform Commission of WA so that a comprehensive review of this outdated legislation can be carried out." Quigley said.
Quigley's announcement came as it was highlighted across the nation that Western Australia is one of the states that allows gay, bisexual and transgender students to be expelled from religious based schools. The current laws also allow schools to fire teachers who are gay.
Last year OUTinPerth broke the news that a teacher had lost his employment at South Coast Baptist College after students had speculated that he might be gay. After telling him employer that he was in a same-sex relationship the teachers employment was not continued.
There had previously been calls to amend the legislation when a primary school student was threatened with expulsion from school because she mentioned to classmates that he father was in a same-sex relationship.
Last year the Greens MLC Alison Xamon introduced a bill into state parliament that would removed the exemptions from Western Australian law, bring us into line with other states like Tasmania and Queensland.
At the time the Attorney General said the McGowan government would not be able to take a stance or act of the issue because the federal government's Ruddock Review into religious freedom was in progress.
The government has refused to release the report from the religious freedom review, but yesterday key sections were leaked to the media showing that the recommendation is that schools be allowed to continue to discriminate against in gay, bisexual and transgender students in jurisdictions where it is currently permitted. The report does recommend that schools should publish their 'no gays allowed' policies ahead of enrolling students.
Local LGBTI Advocate Brian Greig welcomed the review, saying he had written to the Premier back in November 2017, suggesting this very action and urging law reform in this area.
"Mr Quigley responded back then by saying he was waiting on the findings of the Ruddock Review into Religious Freedom before doing anything, but clearly that is no longer a key consideration and the fact is the State Government does not need to set its agenda in accord with what happens in Canberra.
"The community backlash against Coalition plans to legitimise and cement laws that allow discrimination against LGBTI students and teachers should be enough encouragement for the McGowan Government to instead champion positive reform at a State level, and a review by the Law Reform Commission can help clear the path for this," Greig said.
In April this year, lobby group just.equal commissioned a Galaxy You-Gov survey across Australia which found that an overwhelming number of Australians are opposed to laws which allow LGBTI students to be expelled from schools.
The survey showed that 82 per cent of respondents were opposed to LGBTI students being expelled from religious schools, and 78 per cent opposed teachers being dismissed.
The survey showed that 78 per cent of people were against schools receiving tax-payer funds if they were discriminatory.
OIP Staff
---