WA Liberal Senator Dean Smith Declares Support for Marriage Equality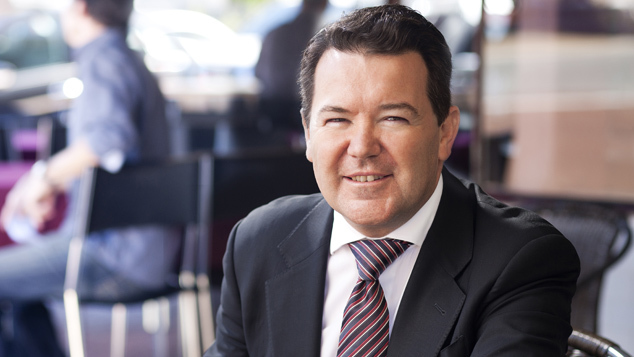 WA Liberal Senator has declared his support for marriage equality.
Smith, who previously outlined that he was not a supporter of allowing same sex couple to wed, explained to the 'Sydney Morning Herald' that he had changed his position.
Smith said the death of Tori Johnson in the Sydney Siege was the catalyst for him to reconsider his position.
Smith acknowledged that he had no knowledge of Johnson's personal political views, or whether he was a supporter of marriage equality, but the death of the Lindt Cafe manager made him pause for thought.
"The reality is that if they had wanted to get married, that opportunity was denied to them until they day of the siege and is now lost to them because Tori Johnson is no longer here. When that dawned on me I was overcome with a lot of sadness because that's something I could help correct," Smith told the SMH.
Mr Smith's declaration has been welcomed by marriage equality advocates. Rodney Croome, National Director
"We congratulate Senator Smith for his principled change of heart on marriage equality."
"Senator Smith has put forward the most compelling case yet for a Coalition free vote on marriage equality by pointing out that heroes like Tori Johnson should not be treated like second-class citizens."
"Senator Smith's change of heart is also compelling because of his strong record in defence of traditional values."
"He is effectively saying to his colleagues that allowing same-sex couples to marry upholds family values and tradition rather than undermining them."
Mr Croome said the Liberal Party has a long record of allowing its members the freedom to vote according to their consciences on a wide range of issues, including marriage law reform and homosexual law reform."
"A free vote on marriage equality fits well within this tradition."
The Senator has previously been a strong supporter of traditional marriage. He outlined his thoughts during a parliamentary debate in 2012.
"I reject the suggestion of marriage equality. Marriage equality has been a slogan; it has been a campaign. The claim to equality ignores the widely accepted fact that marriage is an institution that has a long and well-accepted definition—a definition that is heavily laden with cultural meaning and values crafted by custom and by law over the years.
"It is an institution that has a common and well-understood meaning in Australia. I dispute the commentary in this place and others suggesting that the majority of Australians are ready to extend the meaning of marriage to same-sex relationships. I also dispute the view that the inability to utilise the Marriage Act restricts in any fundamental manner the quality of life experiences of gay and lesbian Australians."
OIP Staff