WA Opera's first female conductor talks The Merry Widow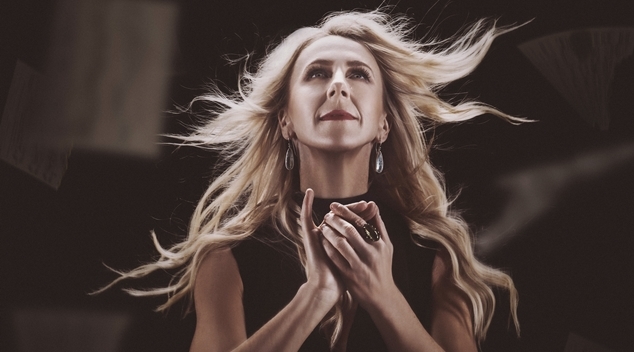 Continuing their 50th Anniversary celebration, the West Australian Opera along with the West Australian Symphony Orchestra present the classic tale of The Merry Widow on the His Majesty's Theatre Stage.
Conductor Vanessa Scammell will direct the WA Opera's latest production, becoming the first woman to lead for the company. Vanessa also currently works with Auckland Philharmonia and The Production Company, and has acted as conductor and musical director for Opera Australia, The Australian Ballet and worked with stage stars Teddy Tahu Rhodes, Idina Menzel, Barry Humphries and Kate Ceberano.
Vanessa sat down with OUTinPerth to talk about her path to becoming a conductor and giving classic works a fresh coat.

"All I wanted to do was play piano, because that's what I went to university to do," Vanessa said of her musical beginnings.
"It wasn't until I was about 30 that I thought I'd like to conduct, I think with conducting and musical direction you need to be able to offer something to the musicians and singers that's worthy of them and their own craft."
"I remember so distinctly sitting at the piano listening to a conductor speak and wanted to suggest my own things but you can't when you're in that position… so that's when the shift happened."
"You get to shape the music and work with the singers. You've got to shape their performances as well. You listen to what they offer and you make suggestions, and then of course you get in with the orchestra and decide how the music is going to form so it's incredibly collaborative and creative, which I think is what's so appealing for me."
Vanessa explains that the role of conductor is still far more creative than the audience might perceive, overseeing nearly every aspect of the performance.
"On something like The Merry Widow, I get the score in advance so I get to decide how you'd like to shape things, but working with a director like Graeme Murphy whose basis is choreography and movement I purposely didn't make any hard and fast decisions on how the music was going to run because I knew Graeme was going to put certain movement in, so between the two of us it's incredibly collaborative and creative. "
"Sometimes I have to say to Graeme they can't be standing on their hands while they have to sing a top C, and sometimes he'll ask for the music to be more romantic, for example, so in this type of production it is a blank canvas."
As well as leading the orchestra and knowing the music, Vanessa tells us she must also have a full understanding of the players choreography and the libretto's narrative.
"It's almost it's own choreography in directing, and you also have to make sure that everyone's musicality can breathe within your structures."
"For me, in the context of opera, it's about storytelling. Within the libretto, which has its written story where we hear about the merry widow and how she's come back to Pontevedro on her journey, the music really has its own story as well.
For example, we were looking at a scene and I realised the cello was 'speaking' a line at the same time as Danilo while the violin is 'speaking' the line of Hanna and you find these little moments and realise it works perfectly.
When asked how to keep a text that over a century old fresh for 2017 audiences, Vanessa's answer was succinct.
"Research. We look up other productions, in German or English or whatever is around, then you sit with the score for months until something starts to gel."
"In something like The Merry Widow there are traditions that aren't notated in the orchestral score. Some of which I will use and some I won't, but it's very much a blank canvas but there's no rules."
The West Australian Opera's production of The Merry Widow will be at His Majesty's Theatre on July 15, 18, 19, 20, 21 & 22. Tickets and more information available from waopera.asn.au
Leigh Andrew Hill
Image:- Angelo Di-Benedetto
---
Support OUTinPerth
Thanks for reading OUTinPerth. We can only create LGBTIQA+ focused media with your help.
If you can help support our work, please consider assisting us through a one-off contribution to our GoFundMe campaign, or a regular contribution through our Patreon appeal.