James Franco's thrilling gay porn biopic King Cobra is here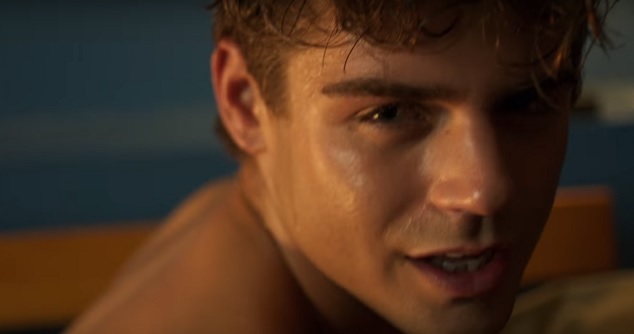 The full trailer for James Franco produced thriller King Cobra is here, following the rise of adult film star Brent Corrigan and the murder of porn producer Bryan Kocis.
King Cobra director Justin Kelly has said the actors in his latest film collaboration with James Franco will not be coy about depictions of sex in the gay porn thriller.
The film depicts the real life and grisly murder of porn mogul Bryan Kocis (Christian Slater) by two of his rivals in 2007 (James Franco, Keegan Allen), and his relationship with young greenhorn Brent Corrigan (Garrett Clayton). The film also stars Alicia Silverstone and The Breakfast Club's Molly Ringwald.
"We wanted to make it as unapologetic as possible," Justin Kelly told The Wrap.
"I didn't have a desire to shock – it's part of the story. Myself and the actors discussed from day one that you can't shy away."
Kelly says there are a few times where actors took things much further than the script outlined, describing a kissing scene that resulted in Christian Slater pinning Garrett Clayton to a wardrobe door.

Kelly and producer Jordan Yale Levine say this is the right time for unabashed portrayals of gay sexuality.
"It's a complete fact that graphic male sex will get you an NC-17 [R18+] rating," Kelly continues.
"Straight men can [be] completely naked and be choking a woman, and that's PG-13. There are crazy rape scenes that get by, it's mind-blowing. I can't say for sure, but my take it the people are really starting to want to explore the context of a story and not be afraid."
Watch the first full trailer of King Cobra below.