WATCH: Translators read homophobic note to gay couple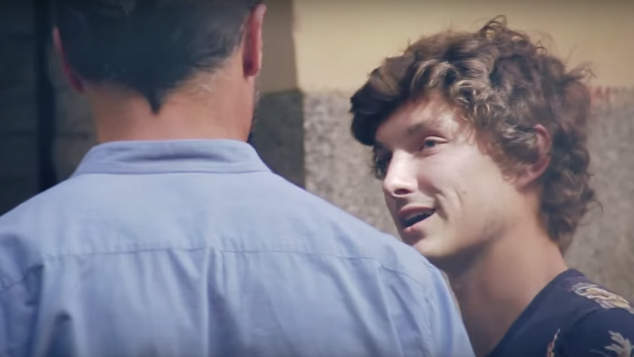 A video that features a young gay couple asking for help translating a note written in Spanish has been garnering much attention online.
The short film shows two young men holidaying in Madrid seeking help to reach their hostel. Local passers-by refuse to reveal the contents of the page of directions from hostel management as it becomes obvious the content is vehemently homophobic.
"It's better if you go to another hostel," one woman tells the couple, avoiding having to reveal the true contents of the note.
Many of the people who offer to help are brought to the brink of tears by what the hostel owner's note entails. Some even offer to assist the boys in seeking police assistance to close the business in question.
The video is revealed to be a product of Spain's State Federation of Lesbians, Gays, Transsexuals and Bisexuals, encouraging citizens to report instances of transphobia, homophobia and biphobia to officials.
Marriage equality has been legally recognised in Spain since 2005. The campaign highlights that it will take more than equal marriage rights to end discrimination against the LGBTIQ community.
OIP Staff
Tags: Homophobia, Spain, Travel, Video, Viral