Western Australia needs a new organisation to promote LGBTIQ+ rights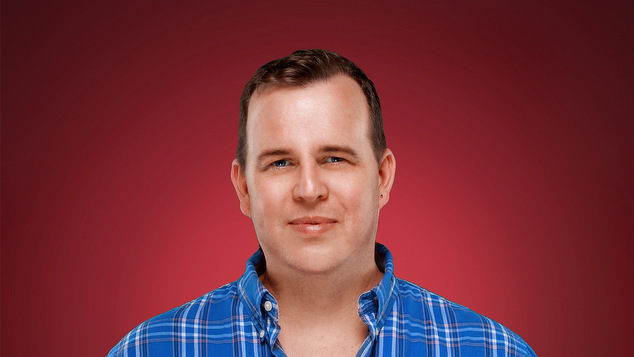 OPINION
As we head into the Pride season in Western Australia and celebrate the 30th anniversary of the decriminalisation of homosexuality in our state, it's important that we look back at the achievements our communities have made, celebrate those people who fought long and hard battles, and offer forgiveness to some of those those who argued against our rights decades ago.
Achieving equality for people comes in waves, each time the wave breaks and crashes down upon unjust laws, there's a long space in-between before the set of unfair legislation is removed. In Western Australia homosexuality was decriminalised in 1989, but we'd have to wait until 2002 when the age of consent was equalised. The fight for marriage equality was a long one, over a decade of lobbying, arguing, protests and public campaigns, but in 2017 the laws were changed.
At the end of each battle the advocates who fought hard for change are exhausted, they retreat and take time out to recover, and we call on a new generation of warriors to fight on and take on the next series of engagements.
The people who opposed same sex couples being allowed to marry, the ones who argued against the existence of rainbow families, the people who argued that recognising long standing relationships would trigger the end of society as we know it, and now claiming that the LGBTIQ promised that if we were allowed to marry – we'd ask for no other rights.
During the marriage equality campaign people argued that allowing same-sex couples to wed to not affected other people's lives, it would just allow us to celebrate and formalise our relationships. Now these statement are twisted into a declaration that we'd never campaign for other rights. A ridiculous and dishonest proposition.
The reality is that there are many rights that need to be fought for still. There is much discrimination that still needs to be tackled. It falls across a diverse range of things from stigma around HIV, recognition of people who are transgender, equal and information sex education in schools, bullying in the education system, dubious gay conversion counselling services, inferior health services, aged care, and many other issues.
Over the years we've had a variety of organisations that speak up for LGBTIQ rights come and go. In the past Pride WA was a voice for our community, but a few years ago after wide consultation, the organisation made it clear that their future is in creating celebrations. Their mission now is clearly one of promoting culture, but not politics.
Gay and Lesbian Equality (GALE) was a voice for LGBTIQ people for many years before it disbanded, more recently Rainbow Rights was formed to be a force in this space. Within a few years the group lost its mojo amongst reports of political in-fighting. For some time this group has been standing on the stage but not singing any song. Claiming the space as the voice for LGBTIQ rights advocacy, but largely remaining silent. Now we can confirm the group has official called it quits. The stage is empty.
There are national organisations like Equality Australia, and just.equal who do an admirable job, but they lack the local insight needed to fight local fights. There's also a vast array of local organisations who do excellent advocacy work in their respective area whether it be transgender rights, ageing, youth or families. What is missing though is a broader organisation that speaks about rights across these sectors, drawing people together, and creating a united and nuanced message from our communities.
Recently The Equality Project brought a course about building campaigns and creating change from the US based organisation GLAAD to Western Australia. It was an inspiring and exciting two days of brainstorming and learning. The discussions raised during this two day workshop showed that there are many battles still to fight, and creative and inspirational ways to get these messages across.
What comes next, how do we make the next series of changes happen, who is going to step up and bring people together? As we look back at the last 30 years since decriminalisation, let us also look straight ahead and what needs to be done next.
What changes would you like to see in Western Australia?
Graeme Watson

---