What's On This Weekend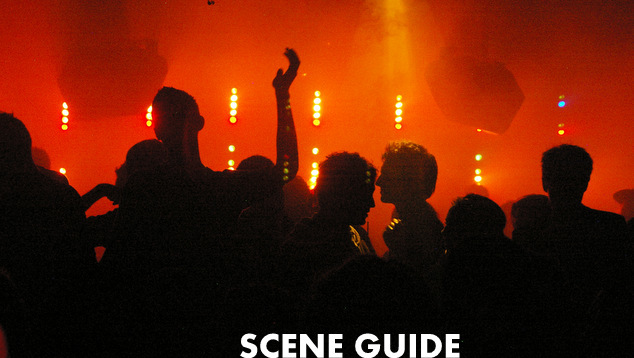 There's a big weekend ahead with stacks of choices on,
Friday: International Talk Like a Pirate Day Head down to The Court Hotel for their 'International Talk Like a Pirate Day' party. It starts at 8pm and entry is free before 10pm. Winter of Our Disco Tent Camp Doogs take over Connections Nightclub for the night. Sydney performance artist Betty Grumble is appearing alongside Perth's own Ginava. Anthony Callea Sings George Michael Anthony Callea is performing at The Astor Theatre, and if you're fast you might be able to grab one of the last remaining tickets, There is only a few performances of the WA Ballet's Le Fille Mal Gardee remaining – rush to His Majesty's Theatre, head to The Blue Room to catch What Do They Call Me, it's a fast 45 minute show that would be easy to fit into a night of adventures, if you're after later show, Joe Lui's'Letters Home' starts at 8:30pm. At The Bird there is the launch of Artlink Magazine, there's some cool bands playing including Dream Rimmy and Childsaint, cool club night Tinyclub is at Flyrite, Katy Steele is playing Mojos in North Fremantle. 'If you're in Geralton Lionizer are playing at the Camel Bar tonight and tomorrow.
Saturday: Check out the Telstra Perth Fashion Festival – they have a stack of shows happening across the city, Yirri Yaakin  present their new show 'King Hit' in the courtyard of the State Theatre Centre. Kim Moyles from The Presents is DJing at Metropolis in Fremantle. Over at The Phoenix Theatre check out The Brain from Planet X, Tim Watts' new work 'Falling Through Clouds' is at the Perth Institute of Contemporary Art. Grace Knight will be delivering some jazz goodness at The Ellington, Aborted Tortoise and The Painkillers are just two of the bands on the line up at Mojos, this weekend is also your last chance to see Laughter on the Twenty Third Floor,  it's a good old fashioned slapstick laugh out loud comedy, Connections Nightclub present their Fant-ASIA production at 1am.   
Sunday: Clancy's Fremantle are presenting a breakfast session with Boom Bap Pow! that'll wake you up, head down to The Bird to celebrate 20 years of RTRFM's program Ambient Zone, AZ20 features a stack of live acts and DJs from the show. In Fremantle Lionizer will be playing at The Newport. Rhanda and the Soul Kingdom will be performing as a duo at Swallow in Maylands, while Timothy Nelson is playing at The Principal in Midland.