Trump pushes ahead with ban on transgender people in US military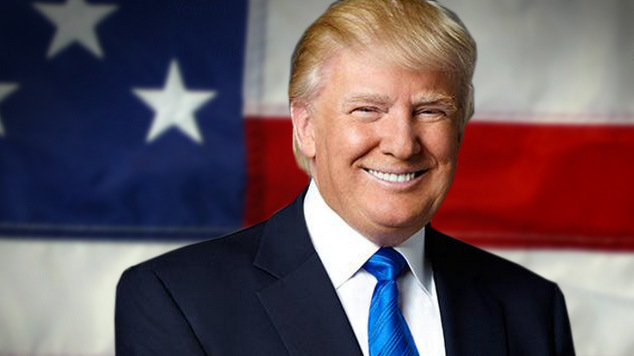 The White House has announced that it will be pushing forward with it's plans to ban transgender people from serving in the US military and Coast Guard.
President Trump announced his ban on transgender people serving in the military last year but faced opposition from military chiefs, but despite previous court rulings, and challenges from LGBTI rights groups the White House says the ban will proceed.
A memo from White House Press Secretary directed to the Secretary of Defense, and the Secretary of Homeland Security, was released late on Friday night.  The memo ordered that transgender people would be "disqualified from military service except under certain limited circumstances."
The timing of the release has been described as a "late night document dump" and "classic taking out the trash" move, where information is released at a time when the media will be limited in it's capacity to report on the news.
No explanation was given to define what exceptional circumstances would allow transgender service personnel to retain their positions  but the memo did state that the Defense and Homeland Secretaries "may exercise their authority to implement any appropriate policies concerning military service by transgender individuals".
The White House said after exploring the issue with experts it had determined that the "accession or retention" of trans people "presents considerable risk to military effectiveness and lethality".
When President first announced his ban via Twitter last June he claimed that the medical costs of transgender people in the military were "tremendous" but this was later shown to not be true.
Critics of the ban have highlighted that the ban will force transgender people to hide their identity while potentially robbing the military of thousands of qualified and able personnel.
Joshua Block, a senior staff attorney with the American Civil Liberties Union's LGBT and HIV Project said the ban was unconstitutional and reckless.
"What the White House has released tonight is transphobia masquerading as policy. This policy is not based on an evaluation of new evidence," Block said on Friday evening. "It is reverse-engineered for the sole purpose of carrying out President Trump's reckless and unconstitutional ban, undermining the ability of transgender service members to serve openly and military readiness as a whole."
Sarah McBride, the national press secretary with the Human Rights Campaign condemned the policy describing it as cowardly.
"Releasing this news under cover of darkness late on a Friday night means thousands of transgender troops will wake up tomorrow with their lives turned upside down. This couldn't be more cowardly or wrong." McBride said.
Nancy Pelosi, the House Democratic Leader, said the US military should not be turning away people who want to serve their country.
"This latest memorandum is the same cowardly, disgusting ban the president announced last summer. No one with the strength and bravery to serve in the US military should be turned away because of who they are."
Criticism of the new policy has been widespread, Ashley Broadway-Mack, president of the American Military Partner Association said President Trump was wrecking havoc with people's lives.
"Donald Trump and Mike Pence are literally wreaking havoc on the lives of our military families," Broadway-Mack said, "This unconscionable attack on our military families cannot stand — we refuse to allow it."
How many personnel will be affected by the new ban is unclear. A 2016 study conducted for the Pentagon estimated that nearly 4,000 transgender troops were serving on active duty and in the reserves. Military LGBT advocacy groups put the estimate much higher, at around 15,000 people.
OIP Staff
---