Wicked Defies Expectations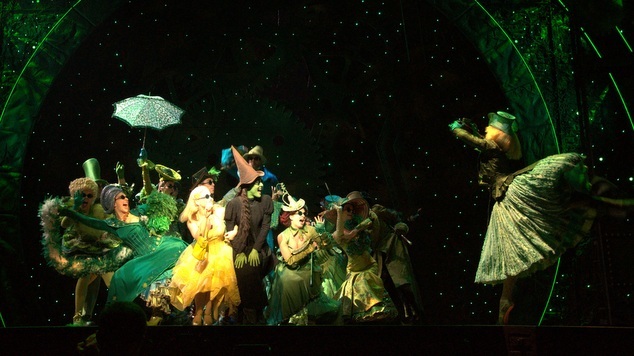 Live theatre is an amazing experience and I am very partial to a musical. I have heard many things about 'Wicked' over the years and on Thursday I was lucky enough to see it for the first time.
The set was incredible, so dramatic and beautifully designed. From the second I sat down I was impressed. It was dark and imposing and set the scene perfectly. Flying Monkeys descended the stage and introduced us to Oz.
We were taken on a magical story of Elphaba and Glinda, two young witches who are roomed together at school. We see their relationship and what caused them to become Glinda The Good and The Wicked Witch of the West. The story is heartbreaking. It's a fantastic comment on how the pressure to confirm can change who you are.
The talent of the cast was mind blowing. Suzie Mathers played Glinda perfectly. She had Glinda's innocence, insecurities, drive and the love she has for her friends down to a tee.
Jemma Rix, the star of the show was so funny. Her an assuming hilarity really bought the show together. She pulled off her one liners with such accuracy and combined with Mathers, they gave the show the laugh out loud moments that took the show from brilliant to fantastic.
Their performance of 'Defying Gravity' made my night. Rix's voice blew me away, she really was the star of the show! Her change from shy Elphaba to The Wicked Witch was admirable. Elphaba is such a complex character and Rix managed to encompass every part and really make it her own.
'Wicked' is a show that has reworked numerous times and the team that have bought it to Perth did better than a fantastic job. I laughed, I cried and I felt so connected to the characters. I understand why Wicked is such a hit around the world and these guys really did it justice.
'Wicked' in on now at the Crown Theatre.
Alice Newport