Will Opera Australia Support Tamar Iveri?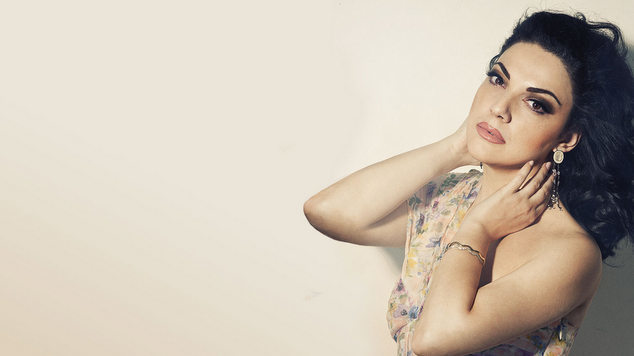 Pressure is building on Opera Australia to drop Georgian soprano Tamar Iveri's upcoming performances with the company after it was revealed that the singer has posted homophobic statements on social media.
Last year the Georgian singer posted an open letter on her Facebook page where she described gay people as fecal masses and sexual deviants.
In the public letter the singer wrote to Georgian President Giorgi Margvelashvili following protests by LGBTIQ activists on International Day Against Homophobia and Transphobia. Iveri said she was proud that Georgian citizens had "spat at the parade". It has been reported that many LGBTIQ activists were beaten by Orthodox Christian demonstrators.
''Do not try to wrap this mass in beautiful packages, pour Chanel perfume on it and present it to people as if it was something of medical, recreational qualities,'' she said in the letter.
''No matter how unhappy 'friendly West' might become, fortunately, the Georgian people are well aware of what fruits, offered by the West in their menu, to eat and what to discard. Just like my small dog guesses it.''
The letter has since been removed from the singer's Facebook page and the singer has posted a response saying the original letter, that was posted under her name, was not written by her, but by her husband.
Iveri's wrote  that her husband was; " a very religious man with a tough attitude towards gay people". The singer said the original letter did not accurately represent her views. Iveri says she was opposed to the IDAHoT Day rally because she was worried that it might lead to violence.
Iveri has been in Sydney for several weeks rehearsing for performances of Othello with the company. She is also scheduled to perform 'Tpsca' in Melbourne. Opera Australia released a statement on Saturday saying that rehearsals and performances would continue as planned.
The company's Facebook and website however has been inundated with complaints. Several comments highlighted the company's significant sponsors MAZDA and QANTAS – calling for them to drop their sponsorship of the company.
Writer Marieke Hardy tweeted the company saying "@OperaAustralia Not. Good. Enough."
Boy George questioned if you could pull off homophobia while hitting a High C and wearing a Leigh Bowery head piece?  Highlighting that many of the images of the soprano from her last appearance at Opera Australia in 'The Masked Ball' feature her wearing a head piece that was very reminiscent of the style of the late Australian designer. Boy George played Leigh Bowery in the stage show 'Taboo'.
Musician Sterogamous commented that "being homophobic and working for Opera Australia like being arachnophobic and dating Spider-Man."
OIP Staff