The Worst of Scottee is the Best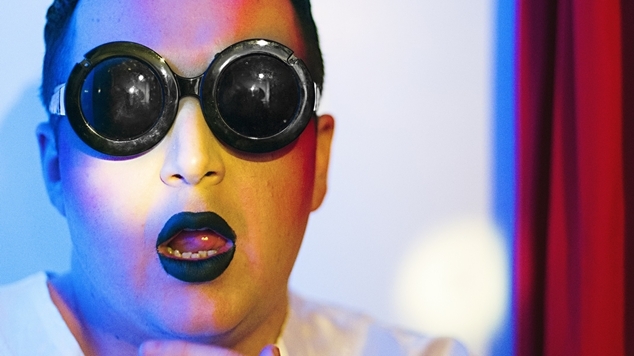 Honesty is a really funny thing. It is something that people encourage and expect but it can be one of the hardest things to be.
Being honest scares people because they don't want to let people down, they're ashamed of something or because they know that lying is easier.
'The Worst of Scottee' is an exploration of honesty, or lack thereof, why he made the choices that he did and the impact it had on people.
He sits in a photobooth, rarely looking directly at the audience and tells stories of girlfriends, jobs and family. The show is full of little funny English jokes and is totally relatable, I mean who hasn't lied at least once?
The show does take a more serious turn and becomes extremely raw. The story is very raw and shows you a part of Scottee that you weren't expecting him to share.
The entire room sat in perfect silence as he told this tale; I sat with tears falling down my face and was in total awe but his ability to be so honest, especially when he had spent years doing the opposite.
Scottee is without a doubt, brave, engaging and a wonderful story teller. The show is is funny, smart and beautifully honest.
While not for someone who can't hear a harsh story (and maybe not the cryers, either) I would recommend this show to almost anyone. Grab a ticket and make sure you take a tissue.
'The Worst of Scottee' is at Connections Nightclub until February until Saturday February 7th. Tickets are available at www.fringeworld.com.au 
Alice Mod