You might not know the name P.P. Arnold, but you know her voice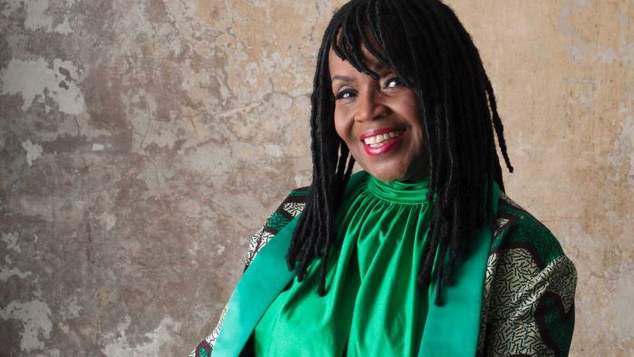 P.P. Arnold admits when she was younger she had little desire to step into the spotlight. The US singer has made a career of being '20 feet from stardom' as is one of the most successful backing vocalists in the industry.
Over the last fifty years she's gone from being one of The Ikettes, backing up Ike and Tina Turner, to a solo career in London during the swinging sixties, and the voice of acid house in the late 1980's. From soul tunes to massive club hits, 90's indie classics and songs by rock legends, P.P. Arnold has done it all.
Now the singer is back making her own music and finally seeing the release of a record she recorded decades ago, and new music. The singer's most recent release The Turning Tide was recorded with Eric Clapton and Barry Gibb back in the 1960's and 1970's, next up she's got a new record produced by Ocean Colour Scene's Steve Cradock, and featuring a contribution from longtime supporter Paul Weller.
The singer chatted to OUTinPerth ahead of her upcoming show at The Astor Theatre.
Your first big career break was joining the Ike and Tina Turner Revue, was that a tough training ground?
Yeah, it was tough, but it was great. It was great experience musically. I was just dropped into that revue with all those great musicians and working with Tina. It was a great experience musically.
What was London like when you arrived in the swinging 60's.
Oh it was really swinging!  It was big fun, it was like a while revolution was going on. The rock n roll revolution was going on and I was lucky that I had landed in England at that time during the period when all those changes were taking place, coming out of the civil rights revolution into the rock n' roll revolution was refreshing.
Was it a remarkably different place compared to your life in the US?
Absolutely, it was totally different. The only similar thing was the language, and even that's different – they speak a different language to Americans. Coming from America with the racism of the civil rights movement it was so different, English people were really into black American music.
We were celebrated in the UK. It was integrated audiences and even though we had worked in integrated clubs and universities in America it was not the same. We came up through the Chitlin Circuit where it was mostly black clubs, like in the south, and all those great east coast theatres. There were integrated clubs like Galaxy and the Whiskey A Go Go in Hollywood, but mostly we were playing the Chitlin Circuit.
In the UK it was all integrated audiences and the first gig we played was at The Royal Albert Hall. It think Queen Victoria might have been turning in her grave that night when we turned up to open for The Rolling Stones.
You've spent time as a solo artist, but also been a backup singer for some massive artists, are you naturally attracted to the spotlight or are you happy being in the background? 
I never had any ambition to be a professional singer, or to be in the spotlight. I just had one day in my life that changed my life.  I ended up at an audition to be an Ikette, it was something I never dreamed of. I went to the audition to support some friends.
Tina wanted me to be an Ikette, and it was at a horrible time in my life, I was just a young girl who was in an abusive teen marriage. it kind of saved me becoming an Ikette. It gave me an opportunity to salvage my life. I already had two kids and I was trying to change my life. I was very shy, and introverted, I was not one of those people who wanted to be in the spotlight.
It took me years to be confident.  I think maybe my lack of confidence was a hindrance early in my career. Being shy in the music industry doesn't really go down well.
I got through with my telent, people liked me, they liked my style, at that time people wanted that rock n' roll, that gospell sound. We were the only singers in the UK people like me, Madeline Bell and Doris Troy, we did all those sessions and it just came together. I was enjoyed singing harmony, but that's how I grew up singing with my family.
It wasn't until later in life that I realised that show business it about 'the business' and I knew nothing about the business, that why I got ripped so off so much in the early days.
For me, the first time you entered my record collection was with cassette Electric Dreams, the soundtrack to the 1980's film. 
Oh, wow! That's when I came back to the UK. It was after I'd lost my daughter. I'd lived in the UK but then went back to to the US to make a record, and then tragically lost my daughter. I came back to the UK in 1983 and the very first thing I did was the musical Starlight Express.
While I was doing that I got the record deal and I was doing quite a few soundtracks to movies at that time. Electric Dreams was one of those and I got a chance to work with Boy George.
In the late 80's and early 90's you dominated that dance floors with collaborations with The Beatmasters and the KLF. What were those experiences were like?
The Beatmasters was great! That was a really great experience. My life has been full of ups and downs. I'd been in a car accident, I was crushed between two cars, and so I was out of the loop for quite a while. I started doing commercials, and I met the Beatmasters because they made a lot of commercials before they started doing all the dance music stuff.
I had started writing music with Richard Whamsley, who was they keyboard player in The Beatmasters, and they invited me to do the Burn It Up track. I was part of the whole record, I was part of the writing of the track and makit it. It was a lot of fun.
The KLF started out as being fun, but they didn't pay me, so that didn't end up being much fun at all. I recorded not only the track 3AM Eternal, where I gave them that great hook, I am also the Mu Mu Choir. I took Katie Kisson to those sessions and I recorded all the Mu Mu Choir vocals. We tracked all of that, I am the Mu Mu Choir which is part of all those records they did.      
I didn't even know what house music was when The Beatmasters asked me to do Burn It Up.  'What's house music?' I asked, but as long as it's funky let's do it. Burn it Up was a track that actually had a verse and a chorus, it also had a soulful form to it as well as the groove.
You've recently released The Turning Tide. An album you recorded in the late 60's and early 70's. Was there a point where you just gave up hope of this record being released?
I never gave up. I never give up on anything. When I finally got the licence, a lot of people helped me track down those analogue tapes. Universal didn't give me the licence to the digital recordings, and as an independent artist I didn't have the fund to go pressing records.
I was working with Steve Cradock on my new album that's coming out, it's going to be called The New Adventures of P.P Arnold, it's got a lot of great songs on it, I got a lot of support from Paul Weller.
I played the tracks from The Turning Tide to Steve, and he played them to Paul, and then Paul let me go into his studio and mix them. Steve's wife Sally Cradock got involved with the fight to get the license and now it's out there.
What's the secret to perseverance?
Just keep it moving. I think having Mars and Jupiter in my astrological sign help me. But just having a love for what you do, when I first started in the industry I didn't have a lot of ambition, but music is my life, so I've just kept collaborating, I think you have to believe in yourself and be hard headed.
P.P Arnold is performing at The Astor Theatre on Sunday 16 December. Tickets are on sale now. 
Graeme Watson
---