You're Terrible Muriel! Renew Your Vows With a Classic Film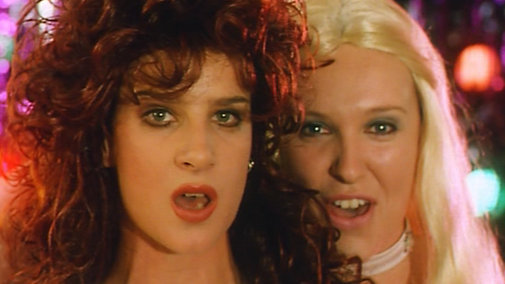 Australia's National Film and Sound Archive is celebrating the 20th anniversary of 'Muriel's Wedding' with an online exhibition.
The film, which launched the careers of Toni Colette and Rachael Griffiths, was released in late 1994.
It followed the success of Baz Luhrann's 'Strictly Ballroom' and Stephan Elliot's 'Priscilla Queen of the Desert'. All of a sudden the Australian film industry had a revival on the backs of quirky comedies.
The online exhibition includes a stack of information about the movie, including trailers, deleted scenes and you can even see what the film is like when it's dubbed into German.
The film tells the story of overweight, under achieving girl Muriel Heslop (Colette) who is teased by her friends and dreams of meeting the perfect man, having the perfect wedding and living happily ever after. She's also obsessed with the music of ABBA.
When old school friend Rhonda (Griffiths) meets up with Muriel the pair leave the backwater Queensland town of Porpoise Spit and head to Sydney. Here they discover life has highs and lows and dreams may not always give you what you really need.
Director P.J. Hogan wrote and directed the film, afterwards he headed to America to direct another wedding move, Julia Roberts 'My Best Friend's Wedding'. While Griffiths and Colette have both had highlight successful international careers.
The film also featured a string of ABBA hits which propelled the Swedish band back into the charts. Today the movie is also highlighted at the ABBA museum in Stockholm.
To celebrate the 20th anniversary of the film the NFSA have collated out-takes, behind the scenes footage and a mountain of trivia about the movie.
Head to the online exhibition to renew your vows with one of Australia's favourite films. 
OIP Staff