Youth award De-Queered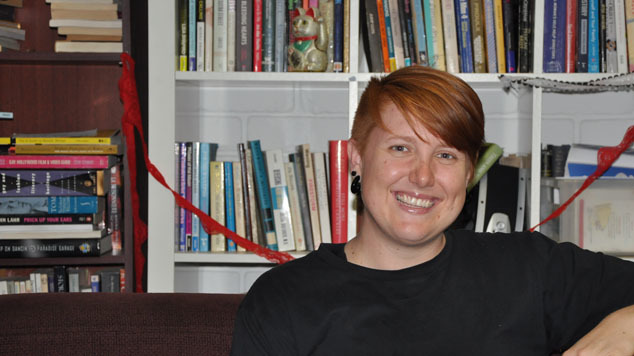 Freedom Centre Coordinator Dani Wright was announced as joint winner of the prestigious WA Minister for Youth's Youth Worker of the Year Award  on the 19th April.
Wright described winning the award as quite humbling, telling told OUTinPerth,
'It's really lovely to be acknowledged and it's an amazing award to win.',
However, Wright expressed her disappointment over the absence of reference to the LGBTI community in the presentation of the award.
'One of the not so nice aspects of it has been that in my blurb on the program and what they read out on my bio when I was presented as a finalist they actually de-queered it. They said I worked at the Freedom Centre around sexual and mental health but they didn't say gay, queer or anything. I'm actually really disappointed in that respect because it has basically "invisibilised" the target group that I work with and the importance of their need for services.
'Every other person who was a finalist or a winner who worked with other minority groups had that minority group highlighted and mine was erased out.'
In response to OUTinPerth enquiry as to why LGBTI people were not mentioned, Youth Minister Robyn McSweeney responded,
'The WA Youth Awards are a way for winners and finalists to celebrate the important work they do in the WA community. 
'I would again like to congratulate all the winners in the 2012 WA Youth Awards.'
Zoey Carter