YouTuber James Charles loses a million subscribers in a single day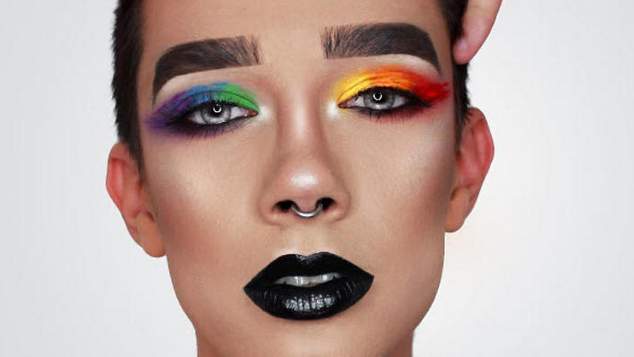 YouTube star James Charles has lost a million subscribers to his YouTube channel following a falling out with mentor Tati Westbrook, who has accused of him of trying to "manipulate people's sexuality".
Charles rose to fame making YouTube videos about make-up and his celebrity life. In 2017, aged just seventeen he became the first male face of makeup brand CoverGirl.
He had over 16 million people following him on YouTube. Charles refers to his YouTube followers as 'sisters'.
Last week the internet celebrity appeared on the pink carpet at the exclusive Met Gala in New York City, wearing Alexander Wang, where he was praised for portraying a non-binary fashion aesthetic. Shortly after the ball he got on a plane to head to Australia for a promotional tour, and since then he's been facing some challenges.
Firstly he posted a statement to social media proclaiming how proud he was to be breaking down barriers for social media influencers by attending the glamorous celebrity event.
"Being invited to such an important event like the ball is such an honor and a step forward in the right direction for influencer representation in the media and I am so excited to be a catalyst." Charles posted.
Many people responded to his statement highlighting that YouTubers were hardly a repressed community, and maybe he was a bit out of touch with reality.
In Australia Charles appeared on the Sunrise on Friday morning and chatted with hosts David 'Kochie' Koch and Sam Armytage , but within hours of appearing in front of throngs of screaming teenage girls his career would hit a major road bump.
Another YouTube star, Tati Westbrook, who has her own line of beauty products, posted a long video explaining why she was longer working with James Charles and why she and her husband was no longer mentoring him in business.
In her 45-minute video Westbrook also said Charles had at times acted inappropriately making sexually suggestive comments about other men, and often discussed how he likes to get straight boys to consider if they might be gay or bisexual.
"It's really disgusting," Westbrook said in the clip, "to manipulate someone's sexuality, especially when they are still emerging into adulthood… You are using your fame, your power, your money to play with people's emotions."
Charles in turn posted a tearful apology video, before turning up two hours late to an event at a 'Sisters' pop-up store on the Gold Coast. Fans who had waited to see the internet celebrity for hours were then let down when he only appeared for a few minutes.
Following Westbrook's comments about Charles inappropriate comments about people's sexuality, a stack of people have come forward to talk about their experiences of the young star asking them about their sexuality.
Swedish singer Zara Larsson posted to Twitter saying James Charles has sent her boyfriend a series of direct messages on social media, despite him clearly being heterosexual.
The result has been his subscriber count on YouTube has begun plummeting with over a million people logging off from his channel.  So far over 1.5 million people have abandoned the makeup experts YouTube channel.
OIP Staff
---