YouTuber Logan Paul declares he is 'going gay for a month'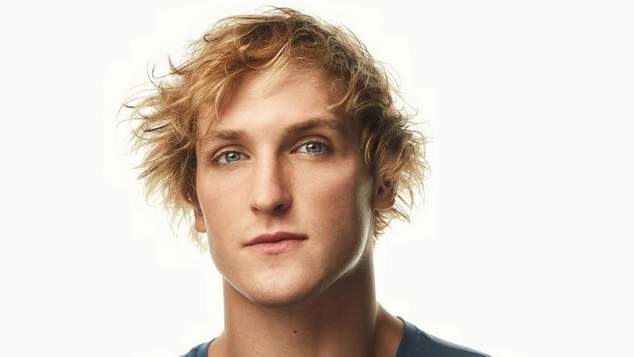 Youtube video star Logan Paul is back in the headlines after he declared he's be 'going gay' for the month of March.
Appearing on his Impaulsive podcast Paul chatted to co-host Mike Majlak about how different months have challenges like being a vegan and not consuming alcohol in January. Logan Paul then said in March he'd be doing a 'male-only March' challenge and attempting to be gay for a month.
His suggestion that sexuality is something that can be chosen and changed on a whim has quickly been criticised on social media.
Last year the video blogger was in a storm of controversy after he filmed himself discovering the body of a man who had taken his own life in a Japanese forest. He spent a few months off YouTube as fans abandoned his channel, but he was soon back to making videos and trying to gain attention.
Fellow YouTube Daniel Preda commented on Paul's statement saying it was clear he had learned nothing in the last year.
"Logan Paul joking about being gay "for one month" while countless LGBT+ around the world are killed & committing suicide for their sexuality, is disgusting. He continues to be an awful representation of the YouTube community & shows he truly has learned NOTHING over the last year" Preda posted to Twitter.
Preda had a suggestion on how Logan Paul could make better use of his time and audience.
"Perhaps for the month of March instead of baiting the gay community you can use your massive platform as a voice for those LGBT+ who have no voice and resort to suicide and self-harm. Just a suggestion."
LGBTI rights activist Charlotte Clymer highlighted some of the statistics from the USA that she thought Paul should consider before launching his latest prank.
"In 26 states, your employer can fire you for being LGBTQ. LGBTQ children are as much as 7x more likely than their cisgender, heterosexual peers to die by suicide. Nearly a third of LGBTQ children report being bullied on school grounds. Cool prank, Logan Paul." Clymer posted,
Eighteen million people subscribe the Logan Paul's Youtube channel, while his podcast has over a million followers.
Update 14-01-19 06:47: Following a global condemnation of his statement Logan Paul has responded to the criticism. On his Twitter account he said his words were "poorly chosen" and he invited gay rights group GLAAD on to the next edition of his podcast to discuss the issue.
His response has not received a positive reaction with followers accusing him of trying to profit from his faux pas by trying to get more listeners for his podcast.       
OIP Staff
---
Do you need some support?
If you are struggling with anxiety or depression, support and counselling are available from:
Lifeline: 13 11 14
Beyondblue: and www.beyondblue.org.au
QLife: and www.qlife.org.au
QLife are a counselling and referral service for Lesbian, Gay, Bisexual, Transgender and Intersex (LGBTI) people.
---