ZERO exhibition shows many ways of looking at HIV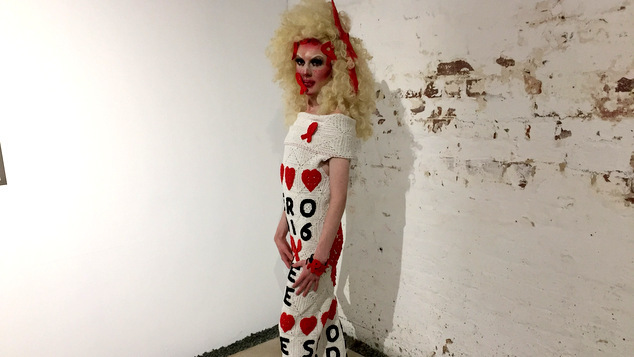 The WA AIDS Council and PS Art Space marked World AIDS Day with the opening of a new exhibition featuring a range of art works inspired by the number zero.
The exhibition features a wide range of artistic expressions of the theme including sculptural works, photographs, paintings and wearable art.
The WA AIDS Council and similar organisations around the country are determined to achieve the goal of zero new HIV infections, zero discrimination and zero AIDS related deaths by 2020.
Speaking at the opening of the exhibition the council's Deputy Chairperson Ren Adams highlighted that currently around 20 new HIV infections are recorded in Australia every week.
Adams also highlighted the Western Australian government's decision to ignore scientific advice about HIV in relation to the laws that require people who spit at police to undergo a HIV test. Adams said the laws add to the stigma still faced by people living with HIV.
"We can reduce stigma through education and by not being afraid to talk about HIV." Adams said.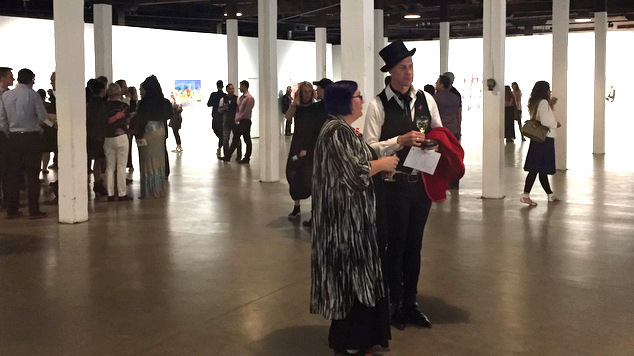 Among the 32 pieces of art featured is work from artists including Emily McGuire, Virginia Ward, Guundie Kuchling and Sioux Tempestt and many other artists.
Daevid Anderson's work comprised four small paintings, oil painted onto ceramic tile, each image showing two hands signing to letters Z-E-R-O.
Kelwin Wong's work Kosong he was inspired by his homeland of Brunei. The country recently introduced laws that sentence gay people to death by stoning.   Wong's print based work features the Arabic symbol for zero.
Well known local croquet artist Deborah Elkes, whose work is often seen on drag queens and club identities created a new work in honour of the exhibition. At the opening last night the work was modeled by Katya Kokov (pictured top) but for the remainder of the exhibition it'll be displayed on a mannequin.
Speaking at the opening Paul Baines, one of the state representatives for the National Association of People With HIV, reflected on a work created by his friend artist Christiaan Moes. Moes' painting of a single HIV cell, up close and personal. Baines said it was a captivating image and spoke about the how positive people can be empowered.
The exhibition is open until December 4th at the PS Art Space at 22 Pakenham Street in Fremantle.
Graeme Watson