20 Books That Changed The Way I Thought About My Gay Life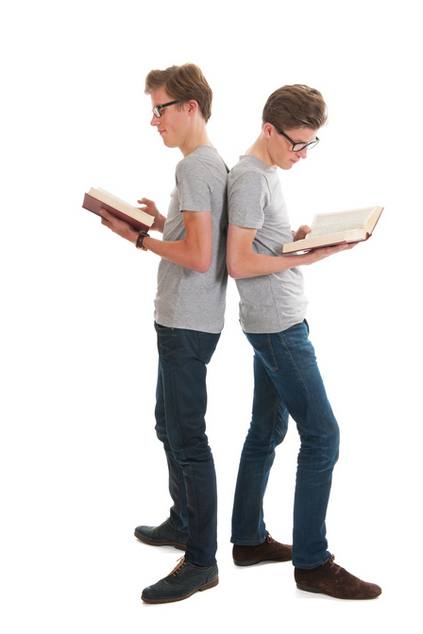 I recently found an article online in the 'Huffington Post' about '20 Books That Changed The Way We Felt About Ourselves As LGBT People'. This got me thinking as to what I'd put on a list, if I was making one for myself. Space limitations prevent a detailed explanation of why the various ones below are on my list, but it is probably interesting to look at how what we have read shapes how we think about ourselves as LGBTI people.
Admittedly my list is in part shaped by my age and what I've actually read (in a similar way to what I'd  put if I was to list popular musical influences) with a number of them written well before I "came out".
So here's my list and a bit of my Gay history.  Some of the first Gay books I read were found via a listing in a rather controversial (at the time) publication called "Young Gay and Proud". Published by The Booklet Collective, of the Melbourne Gay Teachers' and Students' Group which I read of in the early Gay publication 'Campaign Australia'.
It was intended (as I understand it) for inclusion in High School libraries and use in relevant courses in schools. Part of the book's (1978) introduction noted:
"Not so long ago, nobody talked about homosexuals (us) in schools at all. Now some people do, but they've mostly got it all wrong. They talk about homosexuality like they talk about measles, like it's some sort of disease. It's up to us, to all of us, to get the story right. That means being strong enough to say "Yes I'm gay" or "Yes I'm lesbian" or "Yes I'm a poofter". That might sound hard now by the time you've finished reading this book we hope you'll feel a lot stronger. You'll know that being gay is O.K., you're not alone, and together we can start to put things right. "
Here's the 20 books that make my list. 
Dennis Altman – Homosexual Liberation and Oppression
David Kopay – The David Kopay Story
Patricia Nell Warren – The Front Runner
Melbourne Gay Teachers and Students Group – Young Gay and Proud
Vito Russo – The Celluloid Closet
John Rechy – City of Night
Jan Morris – Conundrum
Michael Kirby – A Private Life: Fragments, Memories, Friends
Don Clark – Loving Someone Gay
John Boswell – Christianity Social Tolerance and Homosexuality
Positively Gay – Betty Berzon
Dennis Altman – AIDS and the New Puritanism
David P. McWhirter & Andrew M. Mattison – The Male Couple: How Relationships Develop
Ricky Martin – Me
Greg Louganis with Eric Marcus – Breaking the Surface
Chastity Bono – Family Outing
James D. Woods with Jay H. Lucas – The Corporate Closet
Richard A Rasi & Lourdes Rodriguez-Nogués – Out in the workplace
Carla Jay & Allen Young – Lavender Culture
 Eric E. Rofes (ed.) – Gay Life: Leisure, Love and Living for the Contemporary Gay Male
Summer holidays can for some of us, tend to be a time to catch up on reading. Nowadays we also have a few electronic options for reading, so it's no longer necessary to lug around a bulky collection of books.
What would make your list? Sound off in the comments section below.
Colin Longworth is a Psychologist in private practice and has been a volunteer phone counsellor with the organization now known as Living Proud, since 1981.
Image: YayMicro Ivonnewierink