'52 Hertz' explores loneliness from an intriguing perspective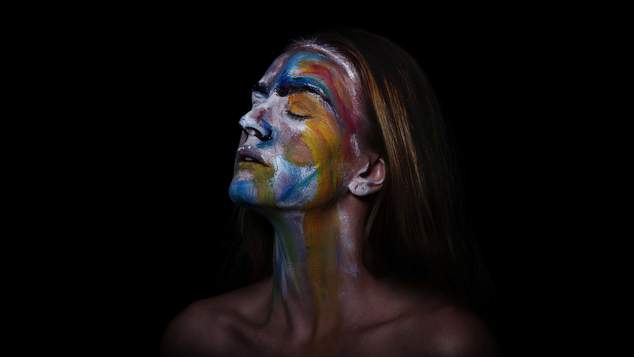 An interesting play is coming to the Subiaco Arts Centre. 52 Hertz was first performed as part of the Blue Room's Summer Nights program in 2018, and now it returns for an encore season.
It is described as a story about you, me and the loneliest whale in the world. Five people with five stories that unravel the contemporary nature of isolation. Alone in an apartment, in a bustling bar, in the dial tone of a message bank and across the deep blue – waiting for a reply.
Writer and director Terence Smith chatted to OUTinPerth about the creation of the play, and where he first heard the story of the world's loneliest whale.

"It came about originally as part of my honours thesis when I was looking at the idea of empathy, and how through theatre we can create empathy in an audience.
"I started by looking at emotions that audiences often feel, loneliness is something that is quite universal and then I stumbled across the story of the 52 hertz whale and it all went from there." Smith said.
Scientists discovered the lone whale in the 1980's. While most the rest of the whales make calls at a frequency of 10-39 hertz, this one whale is pitched higher at 52 hertz – meaning the other whales can't hear the calls.
"That's the main thing we've taken from the story, the idea that you're calling out but nobody is hearing you, just because you're on a different frequency." Smith said, saying the whale's story is a great allegory for human communication and experiences of mental health.
The play was first performed in 2018 during the Fringe World festival, Smith is excited about staging the work again and many of the original cast have returned to revive their roles.
"We do have a slight cast change, just due to availabilities, so we have some new performers who bring their own flair the the role." Smith said. The play also has a queer element, the central character is in the same-sex relationship, but Smith says he just wrote it as something that is, rather than a feature of the story.
"It is just a part of who she is," Smith said sharing that he tries hard to write characters who are genderless.
Smith told us he's really interested in writing about marginalised communities and draws upon his own experience of growing up in a small country down.
Since moving to Perth from the small town of Denmark he's completed his Bachelor of Arts (Hons) at Curtin University and 52 Hertz  is his first professional offering.
Tickets to the play are available from Perth Theatre Trust the play is on from 1-3 August at the Subiaco Arts Centre. 
OIP Staff
---