Locked and Loaded – Black Swan Theatre's double bill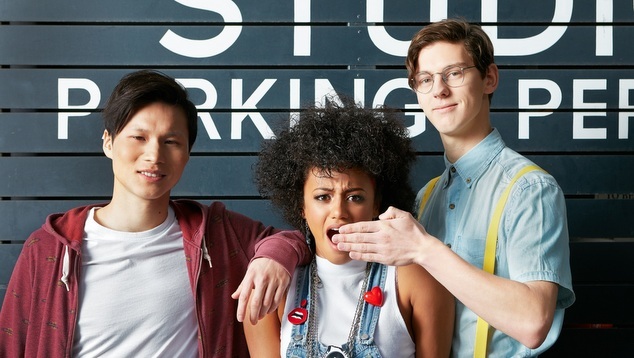 Black Swan State Theatre Company begins 2016 with 'Loaded' a double-bill of fresh new works.
Writer, actor, director Will O'Mahony's recent theatrical output has been highly lauded, his 2014 production 'Great White' was declared one of the best plays of the year, and last year the show toured the state's south west. He also delivered a powerful performance in Black Swan's production of David Mamet's 'Glengarry Glen Ross'.
Now O'Mahony is directing a new show that he wrote. 'Tonsils and Tweezers' will debut as part of the double bill program alongside Gita Bezard's new work 'Girl Shut Your Mouth'. As the show passed the half-way mark in rehearsals, O'Mahony chatted to OUTinPerth.
"It's feeling really good, it's nice to be the first show of the year. It has a real sense of occasion." O'Mahony declared. "Fringe World is going to be really exciting, plus it's not often you get a double bill of plays."

O'Mahony said the atmosphere in the company was electrifying as both shows got ready for their debut.
"It's interesting because both shows are new works, we're running around making changes and as I'm sure you appreciate, making a new work is a very different task to staging a play that's already been in existence."
The writer / director said he is was very open to the play changing while it was in the rehearsal process noting that he loved the collaborative process; 'There's a lot of traffic in the rehearsal room with scripts being changed, but it's exciting, and a little bit scary." O'Mahony said.
The play tells the story of longtime friends Tonsils and Tweezers who are heading off to their ten year high school union. One of the friends announces he has a sure fire plan to make sure nobody talks about what they've been up to, and it's something that might change their long standing friendship forever.
O'Mahony said the inspiration for the play came from his own school reunion approaching and a growing fear of dread.
"You don't know who's going to turn up, and that got me thinking about all the people I went to school with and what had become of them, and what they'd done, who would be there, who wouldn't."
The play is a product of the theatre company's commitment to supporting new writers. Their Emerging Writers group allowed a number of participants to collaboratively develop their skills and produce fresh new works. The program has also allowed the writers to collaborate with actors from the WA Academy of Performing Arts graduating class.
O'Mahony admitted he was feeling some trepidation about the show's opening night, not because the audience are hoping for him to deliver another great show, but because the characters he's created are a little different.
"I feel some pressure, probably because the main character in this play is a real anti-hero. I'm really hoping that audiences go with him, and I'm sure they will, but he's a bit darker than those I've written up until this point." O'Mahony said.
'Loaded' opens on January 14th at the Studio Underground and runs through to February 4th. For ticketing details head to www.bsstc.com.au    
Graeme Watson