On five occasions Australia has raised the issue of Chechnya with Russia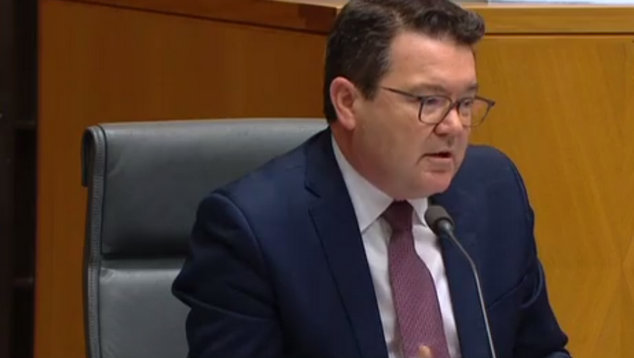 Western Australian senator Dean Smith has asked the Department of Foreign Affairs and Trade to provide greater explanation about Australia's response to the human rights abuses of gay men in Chechnya.
The request was made during Senate Estimates hearings in federal parliament.
Dr Lachlan Strahan from the department told the committee that the information about gay men being detained and tortured had come from a variety of reputable human rights organisations including Amnesty International.
Dr Strahan said the credible information indicated that some very serious human rights abuses had occurred and that the Australian government raised the issue with the Russian government on five separate occasions, both in Moscow and in Canberra.
"Its clear to us that there is critical evidence of abuses taking place, and we take note of the fact that President Putin has said to his Human Rights Ombudsman that she should investigate the situation." Dr Strahan said.
The high ranking civil servant said Australia would be eagerly awaiting the outcomes of the report from Russia's Ombudsman.