Could there be even more ABBA music in the future?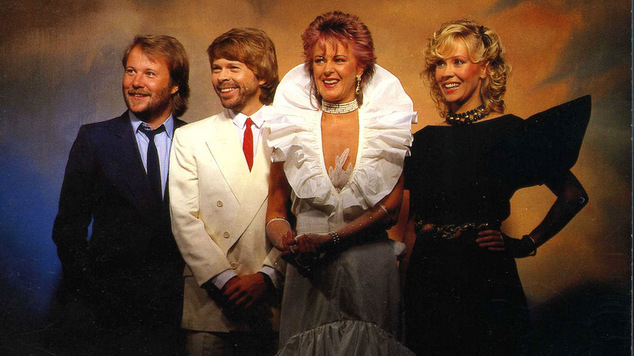 ABBA's Björn Ulvaeus isn't ruling out the possibility that the band might head back into the studio and record more tracks beyond the two forthcoming releases they've announced.
The Swedish group shocked and delighted fans when they revealed that they'd recently got back together after almost four decades to lay down some new tracks.
One of the new tunes I Still Have Faith In You is scheduled to be released in December alongside a new BBC documentary about the group.
The second song Don't Shut Me Down is expected to be released in conjunction with the band's new hologram tour. The band members, who are almost all now in their 70's have ruled out going on tour, but they have agreed to a high-tech show that will see them replaced with holographic representations.
Speaking to Britain's Evening Standard Ulvaeus said it would be nice to have a whole new album, or maybe four tracks.
"A new album, possibly. Or four songs or something like that — that's possible. But for us to perform on stage that's just not going to happen. That's a definite." the musician said.
The band's last album The Visitors was released in 1981, their eighth album was not as successful as their previous output and took on a much darker tone than the earlier albums. The album was recorded after the two couples who make up the band had both divorced.
ABBA returned to the studios in 1982 but only recorded a handful of tunes. These were gradually released on compilation albums over the next few decades.
OIP STaff
---