Absolutely Fabulous: Jennifer Saunders teases new project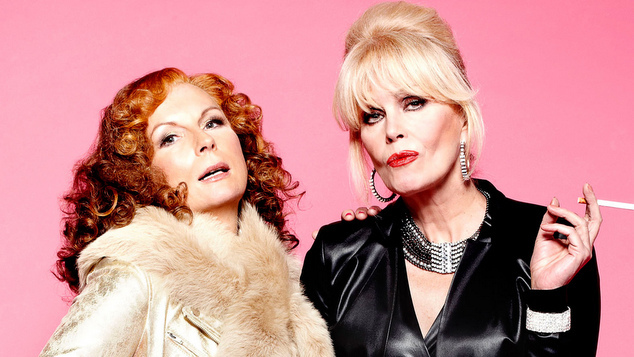 British comedy superstar Jennifer Saunders has teased that she may have some plans on the horizon, sending Absolutely Fabulous fans into a spin.
The writer and star of the cult comedy series was speaking with Ab Fab producer John Plowman at the Cheltenham Literature Festival when she dropped the hint.
"I am thinking at the moment of writing a little something," Saunders told Plowman.
"It has to be age-appropriate otherwise we'd have to be in wheelchairs basically."
Saunders starred alongside Joanna Lumley as Edina Monsoon and Patsy Stone for the first time in 1992, airing three seasons and a TV movie worth of fabulous, drunken misadventures in their original run.
The show was revived again for a full series in 2001, and released a feature film in 2006 with the original cast and a slew of celebrity cameos.
Following the release of the feature film however, Saunders said she was unlikely to spend any more time on Ab Fab.
"I can't see the point of doing anything else with [Absolutely Fabulous]," Saunders said.
"It just takes so long. There's lots of other stuff I'd like to do. Plus, I'd like to spend time with my grandchildren."