Absolutely Fabulous movie pops the cork with first pics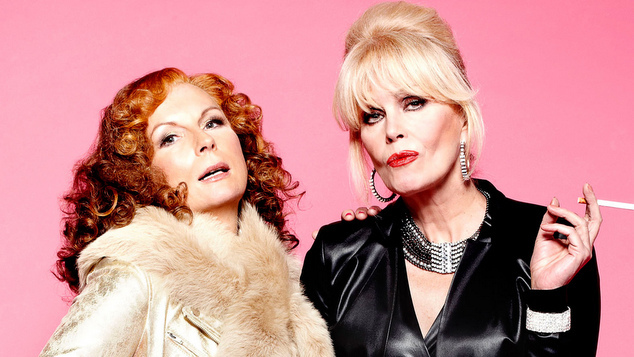 Edina Monsoon and Patsy Stone have been spotted being Absolutely Fabulous on a luxury yacht thanks to the BBC and Fox releasing the first official images of the much awaited film version of the UK television show.
Jennifer Saunders and Joanna Lumley will be reprising their iconic roles along with Julia Sawalha (Saffron), June Whitfield (Mrs Monsoon) and Jane Horrocks as the effervescent Bubble.
Creator Jennifer Saunders has revealed some of the plot, confirming that a high-profile event will throw Edina and Patsy into a media whirlwind which forces them to flee to the French Riviera – where they hatch a master plot to live in perpetual luxury.

The production team have also put out a casting call for almost 100 drag queens to be in the film, with 8 of those offered a chance to perform as individuals in the final feature. The casting call hopes to recruit some celebrity impersonators to embody Madonna, Cher and others on the big screen.
Absolutely Fabulous the movie is due for a 2016 release, so we can only hope it's not fashionably late. In the mean time, enjoy this glorious (fake) Twitter account for the one and only Patsy Stone.
OIP Staff