The Accidental Queer Peer: How to take care while taking care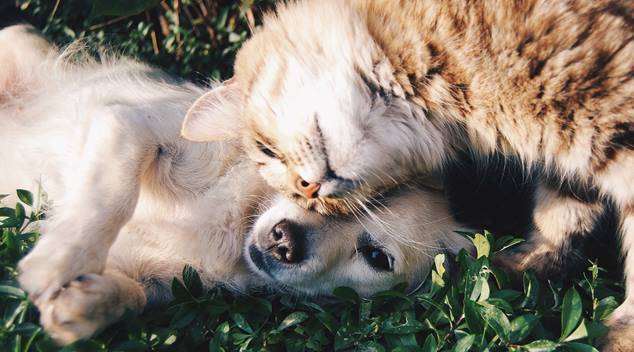 The idea of including Lived Experience/Peer Perspectives (LEPP) in formal mental health care supports has grown in popularity in recent times. The benefits for the person being supported include reduced isolation, a developed sense of empowerment and the chance to create real connections with people who may have had experiences similar to their own. There is a particular type of safe space that can only be created by a peer exchange which can help people to express what they may be thinking and feeling.
Peers volunteering or working in formal LGBTIQ+ support report that the satisfaction they gain from working in these spaces, far outshines that of any other role. The positivity of this exchange is dependent not only on the peer and the person that they are engaging with, but also on a complex and thorough system of supports to ensure that the peer is safely supported and that both parties have an experience that helps them grow. These amazing humans are often volunteering their time, energy and selves to help support LGBTIQ+ people. But formal supports are not the only type of peer exchanges that we see in the queer community.
Hands up if you're reading this and have "accidentally" been providing informal queer peer support. For those of you with your hand still by your side, let me clarify what I mean. Have you ever; spent till all hours of the morning listening on the phone to an LGBTIQ+ friend, been asked for advice by a newly out or recently exploring LGBTIQ+ person, let someone stay on your couch for the night (or a lot longer) because you knew they couldn't go home, stood up for someone when you have witnessed trans/bi/homo phobia and they weren't able to stand up for themselves, told an a LGBTIQ+ person you're coming out story/first relationship/dating stories/how you have dealt with an incident of discrimination, or generally shared details that are connected to your experiences of your sex, sexuality or gender identity- because you know it would help someone feel better? If you answered yes to any of these then you may just be an "accidental queer peer".
These are the informal helping situations that most LGBTIQ+ people find ourselves in weekly, sometimes daily. Finding that traditional supports, family and non LGBTIQ+ friends are not always places of safety or informed advice, many LGBTIQ+ people turn to our queer tribe in ways that far surpass traditional friendship. Sharing knowledge, wisdoms and helping build the resilience of our community is something that LGBTIQ+ people have always seemed to do. Pooling our resources and helping each other shine our armour as protection from the outside world. These informal peer support spaces can be life altering, life changing and sometimes even life saving.
I am proud to be part of a culture in which I have benefited from both providing and receiving peer support and mentoring, but I also know that this exchange can come at personal cost. As with formal settings, we need to set up a similar system of support structures to ensure the givers in our community do not give at their own cost.
Some of the challenges of providing informal peer support in the LGBTIQ+ community include;
Triggers and identifying too closely with the experiences of others · Emotional exhaustion, burnout and compassion fatigue
Unrealistic expectations that may have come from intense connection
Dependence on you (or by you) as being seen as "the only one who understands"
Maintaining confidentiality. Especially in a small-ish community and when you are talking about a group of people who may have complex history and many connections to one another
So what can we do to respond to these challenges?
Boundaries, Boundaries, Boundaries: Establish safe sharing, what you will tell others depending who they may be and set firm boundaries of what you will and will not do when it comes to helping others
Debrief: without betraying confidentiality, find ways to download. If you have a counselor you could talk to them, if not you could contact the friendly folk at QLife (or any other free mental health service). Don't let the worries of others take up all the space in your brain.
Set up some self care systems: Self Care is made up of all the intentional things we do that make us feel good. Practicing self care helps us restore our health, reduces stress and increases our resilience and general wellbeing
Know how when and where to refer: Find out what all the amazing local LGBTIQ+ services, groups and resources are and use them. Remember; you don't always need to solve everything. Sometimes you can make the most difference by listening and then helping guide someone to the support they need.
Finally… learn to say no! Sometimes your own health and well-being needs to take priority and you won't able to give the support to someone that you would like to. This is OK. It doesn't mean you don't care, it just means that you know that at this minute you are not the right person to give them what they need right now.
As we look after one another, make sure we take some time to look after ourselves.
Thank you to all the "accidental queer peers" past, present and future.
Bella Broadway
---
Support OUTinPerth
Thanks for reading OUTinPerth. We can only create LGBTIQA+ focused media with your help.
If you can help support our work, please consider assisting us through a one-off contribution to our GoFundMe campaign, or a regular contribution through our Patreon appeal.