ACL boss Lyle Shelton argues that religious beliefs need to be respected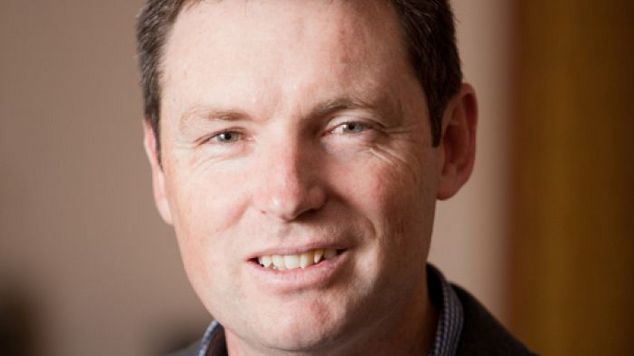 Lyle Shelton, the Executive Director of the Australian Christian Lobby, has said he would have no problem with a law which allowed people to discriminate against others because of their religious beliefs.
In a fiery debate with long term LGBTI rights activist Rodney Croome, Shelton put forward the Coalition for Marriage's view about religious protections that need to be included in any marriage legislation.
Shelton said it was not about discriminating against gay people, but a more widespread need to allow certain types of discrimination because of religious beliefs.  The two long running opponents were debating the marriage issue on Sky New's Karvelas program.
Asked if he wanted businesses like florists and bakers to be able to refuse service to gay couples, Shelton said everyone should have the right to refuse service to someone if it went against their conscience.
"I think that in Australia we have freedom of conscience, now that is something it is well understood. No one should be coerced to go against their conscience, whether you are a Muslim catering operation being asked to cater for a non-halal event, we should make reasonable accommodations for each others sincerely held religious beliefs."
Shelton said people should not be able to discriminate against "inter-marriage", because marriage between people of different faiths did not go against the act of marriage.
"Marriage by its definition is male – female, this is not about discriminating against gays, this is about being able to uphold a sincerely held belief about what marriage is. It's not about discrimination against people, it's about being free not to participate in celebrating a vision of marriage that goes against your sincerely held beliefs." Shelton said.
Asked if his hypothetical Muslim catering company should be allowed to discriminate against a Jewish couple, Shelton said it was a right that needed to be protected under the law.
"They should be free to do that." Shelton argued. "I think we should make reasonable accommodations for people's sincerely held religious beliefs."
"We do that now, yet this new rainbow totalitarianism will not allow that, and wants to use anti-discrimination laws, which Rodney calls hate speech laws, to fine and to coerce anyone who has a different vision of marriage.
Rodney Croome said he hoped the parliament would not be supporting the times of amendments that Shelton was calling for.
Croome said he didn't think most Australians would define the term "reasonable" in the same way that Shelton did.
"You talk about religious freedom, but in the minds of most people religious freedom means not being forced to hold particular religious views, or not being forced into particular religious practices that aren't your own." Croome responded. "But, when it comes to a commercial service, a business, I think that most Australians would agree that the principles of anti-discrimination should apply."
Shelton denied he was calling for Australia to return to a time when shops could put signs in the window saying 'No Blacks', "No Asians" or "No Gays".
"That's what's not being proposed, that's not right" Shelton said. "It's about people not being coerced into a vision of marriage that they don't agree with."
The results of the Marriage Postal Survey will be released on Wednesday morning. The Equality Campaign is holding an event at the Northbridge Piazza at 7am. 
OIP Staff
---
Support OUTinPerth
Thanks for reading OUTinPerth. We can only create LGBTIQA+ focused media with your help.
If you can help support our work, please consider assisting us through a one-off contribution to our GoFundMe campaign, or a regular contribution through our Patreon appeal.